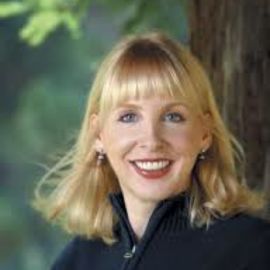 Danae Dobson
Best Selling Author and Women's Speaker
Danae Dobson and her mother, Shirley Dobson, recently completed a project on the topic of hospitality. Their upcoming publication is scheduled for release in 2012 and will include family recipes, Scriptures, attractive photos, and uplifting stories.
In 2009 Danae Dobson authored her second nonfiction book for adolescent girls entitled Let's Walk The Talk. This inspirational work is a sequel to her former publication entitled Let's Talk! Danae is also active in her speaking ministry, addressing women at church-related events such as banquets, teas, and conferences. She is also involved in seminars for teens and speaks to children at Christian schools.
Danae was born in Southern California and wrote her first children's manuscript at the age of 12. The book was entitled Woof! A Bedtime Story About A Dog. Upon publication, she became the youngest author in the 25-year history of Word, Inc. (Dallas). It's a title that she still holds today.
In 1990 she received her bachelor's degree in communication from Azusa Pacific University. She has authored 24 books to date, including the popular Woof series that was spun off of her original story. These best-selling books have sold over 400,000 copies and have also been released in the United Kingdom and Indonesia. Other works include Parables For Kids (co-authored with Dr. James Dobson), the Forest Friends series and the Sunny Street Kids' Club series. Danae has appeared on the 700 Club and Time For Hope, and has been a guest on more than one hundred radio broadcasts including Minirth Meier and Focus on the Family. She has also been a featured speaker at the Christian Booksellers Association, Hawaiian Islands Ministries, MOPS, and numerous Christian schools.
Danae is the daughter of Dr. James and Shirley Dobson of the Family Talk broadcast, and has a younger brother, Ryan, who is also an author and speaker, and an Internet radio host. Danae continues to reside in Southern California.
Related Speakers View all
---
Susie Shellenberger

Author, Gifted Speaker and storyteller

Kerri Pomarolli and Ron McGehee

Two Comics Walk Into A Church

Kerri Pomarolli

Stand-Up Comedian, Actress & Author

Candace Cameron Bure

Women & Youth Speaker Best Known for Her Role on "Fu...

Teasi Cannon

Author of My Big Bottom Blessing

Marie Monville

A Story of Extravagant Grace and Radical Faith

Anita Keagy

Christian Women's Speaker and Founder of JoyShop

Debbie Morris

Brings a powerful testimony of forgiveness and faith

Kathy Koch, Ph.D

Speaker, Teacher, Trainer, Parent Educator, & Author

Sheri Rose Shepherd

Best-selling Author, Speaker and Humorist

Susie Larson

Radio Host of "Live the Promise with Susie Larson", ...

Marilyn Laszlo

Indiana Farm girl turned Missionary to Paupa New Guinea

Karen James

Untold Story of the Mt. Hood Tragedy

Heather Gemmen

Pro-Life & Adoption Advocate

321 Improv Comedy

Hilarious Improv Stand-Up Comedy

Sheila Walsh

Author, Speaker, Worship Leader, Television Talk Sho...

Leslie Leyland Fields

Women's Speaker, Author of The Spirit of Foods

Keith Ferrin

President of That You May Know Ministries

Jennifer O'Neill

Internationally Acclaimed Actress, Christian & Pro-L...

Linda Mintle, Ph.D

"Doing Life Together"
More like Danae