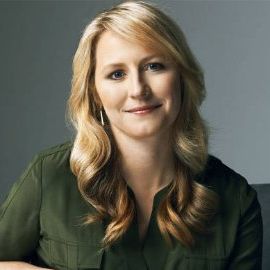 Danae Ringelmann co-founded Indiegogo to democratize fundraising. Passionate about helping artists and entrepreneurs embrace crowdfunding, Danae speaks often at conferences. Recent speaking engagements include SXSW, MAD Hong Kong, Ted, Big Omaha. Fast Company Magazine recently named Danae one of the Top 50 Most Influential Women in Technology.
Prior to Indiegogo, Danae was a Securities Analyst at Cowen & Co. where she covered entertainment companies including Pixar, Lionsgate, Disney, and Electronic Arts. Danae also focused on cable network, NFL, newspaper and hedge fund clientele while at JPMorgan's Investment Bank and Private Bank. In the wake of 9/11, Danae co-produced a concert reading of Incident at Vichy, an Arthur Miller play addressing the politically charged topic of racial profiling.
Danae is a CFA charterholder and holds an MBA from the Haas School of Business at UC Berkeley. Danae graduated with a B.A. in Humanities from UNC-Chapel Hill, where she was a Morehead Scholar and varsity rower.
Videos
---