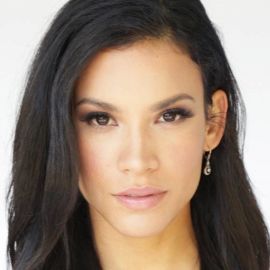 Danay Garcia is an actress best known for her roles as Sofia Lugo on Fox network's drama series Prison Break and Luciana Galvez on AMC's horror drama series Fear the Walking Dead.
Garcia's first acting role was in theatre as the lead in "Maria Antonia" a play by Eugenio Hernandez Espinosa.
After appearing in "Maria Antonia", Danay came to U.S. in 2003 to continue her acting career. She soon landed a co-starring role in the popular Fox series "Prison Break", which ran for four seasons beginning in 2006. Garcia played the lead role of Sofia Lugo during the series final two seasons. She also appeared in episodes of "Supernatural", "CSI: Miami", "CSI: NY" as well as the principal guest role of Anna, in A&E's "The Cleaner" series.
Opportunities in feature films soon followed. She costarred opposite Marisa Tomei in "Danika" (2006), a psychological thriller. Other credits included "Havana Rush" (2007), "From Mexico With Love" (2009), "Rehab" (2011), "Eternal Ashes" (2011), and "Liz en September" (2014) by acclaimed director Fina Torres. ​ Garcia currently costars in the hit television show "Fear the Walking Dead" on AMC.
Videos
---