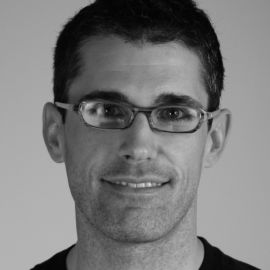 Daniel Lemin
Inspiring, humorous and energizing bestselling author, digital marketing coach and consultant, I deliver knowledge that attendees can immediately put to use. Seen in USA Today, Fox News.
Daniel Lemin is a respected authority on the reputation industry.
An early Google hire, Lemin was one of the first pioneers to realize the importance, impact, and power of online ratings and reviews on small businesses and the ongoing struggle business owners have with their online reputations. He is the author of the bestselling book Manipurated.
Lemin is an acknowledged expert on digital marketing, public relations, and reputation management and is a consultant for prominent Fortune 500 companies, including Nestlé USA, Procter & Gamble, Hilton Hotels, Sony, Suzuki Motors, Munchkin, and Best Buy.
Lemin is also a senior strategist with the consulting firm Convince & Convert, a regular contributor to the Convince & Convert marketing blog, rated the number one content marketing blog in the world, and a frequent speaker at industry events and trade shows. Lemin holds an M.A. in communications and leadership from Gonzaga University.
He has delivered keynotes and workshops for many of the Fortune 500 companies and at top industry events. He's a frequent speaker at Search Marketing Expo (SMX) and The Internet Show (Singapore). He has also spoken at Dreamforce, MediaPost's Social Media Insider Summit, Ragan Content Summit, SES New York, BlogWorld and many other events.
Videos
---
Speech Topics
---
ManipuRATED
Manipurated is a hardhitting presentation of the powerful and misunderstood ratings and reviews industry - a multibilliondollar niche business that has operated under the radar since its inception. In the talk, outspoken industry insider Daniel Lemin - a wellknown digital and social media marketing expert and consultant - pulls the plug on the fraudulent, harmful and unethical practices of ratings and reviews companies and gives business owners tangible, realworld advice for fighting back and winning. Lemin coined the term Manipurated to define the mechanisms and strategies that have unfairly stacked harmful, misleading, and inaccurate ratings and reviews against thousands of small and mediumsized business owners, sole proprietors and independent contractors. It is part of a $5 billion industry that forever changed the landscape for business owners.
This is generally a 40 to 70-minute keynote talk and customized for every single event with relevant case studies and examples. It will be one of the most useful and energizing sessions in your entire agenda, one that will be guaranteed to get attendees talking.
MANIPURATED MARKETING SEMINAR
Based on his powerful book, Manipurated, this seminar is designed to provide attendees with a thorough introduction to the online rating-and-review universe and outline specific tips, tricks and hacks to make the medium work hard for their own business. This is a session geared to business owners and/or marketing executives. It can be packaged to fit inside any style of agenda or conference curriculum, but it is recommended to be at least a two-hour session. This is a premium training experience for attendees and draws on the author's 16 years of expertise in the digital marketing industry, including his career on Google's corporate marketing and communications team.
INSIDE OUT MARKETING: HOW TO HARNESS EMPLOYEES AS BRAND AMBASSADORS
Perfect for B2B and B2C audiences alike, Inside Out Marketing explores the rationale for building and cultivating a robust employee social media program that takes companies from good to great. It showcases the business case for creating employee advocacy programs, addresses key considerations in building and managing a program and creates a sense of urgency for attendees to create these programs in their own companies.
This is one of the fastest-growing and most dynamic areas of social media today, and is one of the most important topics to include in a digital marketing conference agenda.
This is generally a 60-minute breakout seminar that slots into existing conference agendas seamlessly. It will be customized for your particular audience with examples from their industry.
Related Speakers View all
---
Liene Stevens

Author, speaker, and behavioral psychology expert wh...

Tema Frank

Omnichannel Customer Experience Pioneer; Making life...

Jordan Crook

The Aaron Burnett of Silicon Valley Technology. Tech...

Felecia Hatcher

Entrepreneur, Author, Founder of Feverish Ice Cream ...

Debbie Millman

Writer, Educator, Artist, Brand Consultant & Host of...

Robert Kriegel

Expert in Sports & Performance Psychology

R "Ray" Wang

Founder, Chairman & Principal Analyst at Constellati...

Michael Treacy

Best-Selling Author, Entrepreneur & Business Adviser

Dr. Nido Qubein

Award-Winning Speaker and Author, President of High ...

Tendayi Viki

Innovation Consultant; Associate Partner at Strategy...

Stan Phelps

IBM Futurist, Workshop Facilitator & Author

Harish Shah

The Singapore Futurist

Joshua Sexton

I am a thought-provoking and entertaining business p...

Michele Ruiz

Bi-lingual Entrepreneur and Public Speaker Whose Pas...

Saurabh Uboweja

Passionate Entrepreneur, Brand Strategist, Change Ag...

Matt Mason

Studio Head at 1-800-N0TH1NG

Lalita Ballesteros (Lauryn)

Sales/Marketing Expert, Blogger and Cultural Entrepr...

Delia Passi

CEO, Medelia Communications

JP Pawliw-Fry

Co-Founder of the Institute for Health and Human Pot...

Joe Pine

Expert on Experience Staging and Mass Customization
More like Daniel