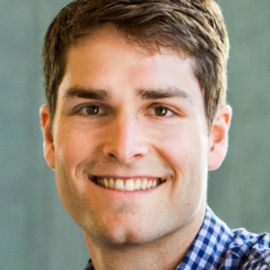 Lawyers spend some 30% of their time (much more if they are junior associates at a big firm) researching prior cases, looking for ways to make their arguments more persuasive. And for decades the estimated $10 billion-a-year legal research market was dominated by two huge players: Westlaw and LexisNexis, neither of which had much incentive to innovate. Enter Daniel Lewis. While in law school at Stanford, Lewis realized that the existing research tools for lawyers were antiquated and ill-suited for the Google-generation. Along with his cofounder, Nik Reed, Lewis raised nearly $10 million in venture capital and launched Ravel, which uses data-visualization and open-source case data to speed and improve the research process. After only two years on the market, the tool is already being used at about half of the nation's biggest law firms and the top 20 law schools - and has particularly taken off at elite law-schools like Harvard, Yale and Berkeley. "We've seen great enthusiasm from the up-and-coming generation of new associates and lawyers -- this helps folks do the kind of lawyering they wanted to do when they joined the law profession to start with."
Videos
---
Related Speakers View all
---
Jack Choi

CEO of Anatomage, a company specializing on 3D medic...

Susan Israel

Data Privacy Attorney

Rafael García Aceves

Chevening Scholar at the London School of Economics

John Mattison

Chief Medical Information Officer & Assistant Medica...

Leonard Kish

Co-Founder & CEO of YouBase

Andrew Beal

Strategy Consultant, Blockchain & Virtual Currencies...

Micah Winkelspecht

Founder & CEO of Gem

Kelsey Finch

Policy Council, Future of Privacy Forum

Naeem Zafar

CEO of TeleSense, Entrepreneur, Educator, Author

James Benham

Technologist, Entrepreneur & Professional Speaker

Suneel Gupta

Entrepreneur and CEO of RISE

Peter van Manen

Electronic systems expert

Gijs van Wulfen

Founder of the FORTH Innovation Method

Matt Barrie

CEO of Freelancer.com; Matt Barrie is an award winni...

Thomas R. Eisenmann

Howard H. Stevenson Professor of Business Administra...

Moran Cerf

Neuroscientist & Business Professor at the Kellogg S...

Professor Sandy Pentland

Director, MIT's Human Dynamics Laboratory and the MI...

R "Ray" Wang

Founder, Chairman & Principal Analyst at Constellati...

Marissa Mayer

Former President & CEO of Yahoo!; First Female Engin...

Richard Florida

Leading Urbanist, Economist & Author of "The Rise of...
More like Daniel