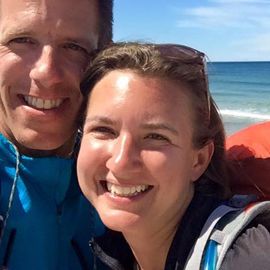 Daniel Noll & Audrey Scott are the husband-and-wife storytelling team behind Uncornered Market. They are writers, speakers, consultants and photographers.
Their goal at Uncornered Market is to create a movement of respectful travelers who live at the intersection of adventure, deep travel experiences and caring for our planet and its people. They hope not just to inspire, but to help others build a story-filled life, whether that life takes them around the block or around the world.
They aim to humanize the places they visit, drawing our readers in through photographs and stories, so they connect with people and places they might otherwise never hear about or actively disregard.
In turn, through their personal interactions they seek to alter the view of America that people get from watching the news, taking in movies, or watching popular television shows. Call this their small contribution to public diplomacy and mutual understanding in today's complicated world.
In December 2006, Dan and Audrey left their secure jobs and comfortable lifestyle in Prague for a creative sabbatical: traveling the world and sharing stories about people from all walks of life and create a community of travelers who are driven by curiosity and guided by respect.
What was meant to be a 12-18 month creative sabbatical turned into a business and lifestyle of exploring and sharing stories through their blog and social media channels, and on stage at conferences and events.
Videos
---