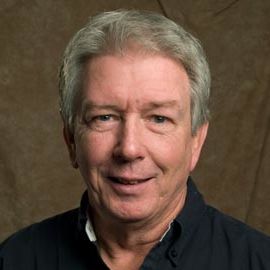 Darrell Scott
Father of Rachel Joy Scott, A Victim at Columbine High
Darrell Scott is the father of Rachel Joy Scott, a victim of the Columbine High School shooting that occurred on April 20, 1999. His son Craig also attended Columbine and was in the library that day. Craig watched as 10 of his classmates were gunned down including two of his best friends who were huddled beside him under a table. Craig unknowingly ran past the body of his sister lying on the sidewalk as he helped other students escape the carnage of the library.
Through the horrible tragedy that day has come a message of hope and kindness as Darrell travels around the globe telling the story of Rachel's life and Craig's remarkable recovery. Rachel's simple message of extending kindness and compassion to those who are bullied or are simply overlooked, has created a chain reaction that has transformed school campuses and communities everywhere. Rachel wrote in her diaries and drew pictures that have been read and seen by millions of people since her death. Darrell tells of a young girl who knew from an early age that her life was going to have an impact on the world. He has written three books, Rachel's Tears, Chain Reaction and Rachel Smiles all relating stories about Rachel and the lives she touched. Rachel's story continues to captivate and stir the people who hear Darrell speak from a father's heart.
Darrell agrees with Rachel that kindness is the most effective antidote for violence. He has carried that message to over 3 million people including politicians, educators, at community events, schools and college campuses. He has spoken to over 50 college campuses in the last year alone. Darrell has also been a guest on the Oprah Winfrey Show, Larry King Live, The Today Show and many others. He has been quoted in Time, Newsweek, Christianity Today and other national publications. The testimony he gave before a Congressional Committee about the Columbine tragedy can still be found on over 10,000 web sites.
On that warm spring day that gunshots split the air, Rachel had just eaten lunch with a friend outside the school doors near the library. The gunmen approached shooting Rachel and her friend multiple times. Her friend survived, but is permanently disabled from the injury. He heard Erik Harris asked Rachel as she lay wounded if she still believed in God, to which she answered, "You know I do." She was then shot a final time. Rachel's boldness in living out her faith has lead Darrell to speak out on such issues as Bibles in schools and the truth of America's Christian heritage. Having violently lost a daughter in a school where Bibles were not even allowed in the library, he is determined that citizens hear the truth about the faith of our country's founding fathers rather than revisionist portrayals that have made their way into textbooks and tradition.
Darrell continues to live in the Littleton, Colorado, area where he directs the activities of a non-profit organization, Columbine Redemption, and travels over 250 days each year speaking and holding meetings to fulfill Rachel's challenge to turn the tide of violence and bullying in our culture to kindness and compassion.
Related Speakers View all
---
Steve Arterburn

Founder & Chairman of New Life Ministries, Host of "...

Mark Batterson

Best-Selling Author, Lead Pastor & Church Innovator

Kirk Cameron

Actor Best Known for "Growing Pains," "Left Behind" ...

Jim Morris

Known for His Brief MLB Career & Subject of Disney's...

Dave Dravecky

Former Professional Baseball Player; Cancer Survivor...

David Kinnaman

Best-Selling Christian Author; President of Barna Group

Bethany Hamilton

Professional Surfer & Shark Attack Survivor; Inspira...

Ken Coleman

Host of "The Ken Coleman Show"; A Syndicated Weekly ...

J.R. Martinez

Actor, Best-Selling Author, Motivational Speaker, Ad...

Jim Abbott

Former One-Handed Major League Baseball Pitcher

Jennifer O'Neill

Internationally Acclaimed Actress, Christian & Pro-L...

David Nasser

Pastor, Speaker & Author; SVP for Spiritual Developm...

Mark Mittelberg

Best-Selling Author & Apologist

Josh McDowell

Christian Apologist, Evangelist & Best-Selling Author

Tom Thelen

Founder of the Victimproof Bullying Prevention Progr...

Mike Yankoski

Author of Under the Overpass

Jeffrey Dean

Pastor, Counselor, Author, & President of Jeffrey De...

Frank Turek

Award-Winning Author of "I Don't Have Enough Faith t...

David Aikman

Best-selling author & former TIME Magazine Sr. Corre...

Nick Vujicic

Motivational Speaker, NY Times Bestselling Author, F...
More like Darrell