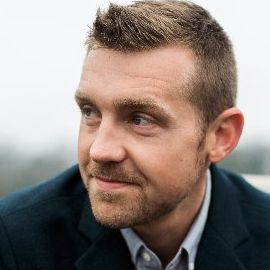 As GitLab's Head of Remote, Darren Murph leads at the intersection of people, culture, operations, inclusivity, marketing, employer branding, and communication. Murph has spent his career shaping remote teams and charting remote transformations. He advises and invests in global startups and serves as a remote work transformation consultant. Murph serves multifaceted teams across people, operations, and marketing functions.
GitLab is the world's largest all-remote company, with over 1,300 team members in over 60 countries with no company-owned offices. Murph hopes to leave a legacy of change, empowering more people and companies to work remotely in locales that fulfill their soul.
Murph holds a Guinness World Record as the planet's most prolific professional blogger. With over 10 million published words across all mediums, he leverages his expertise in editorial strategy, content marketing, and publishing to create sharp, impactful messaging for brands and platforms.
As SVP of Editorial Strategy at Weber Shandwick and Director, Global Communications at Dolby, Murph worked to build workflows and strategies that resonate in the world of brand publishing and communications.
Murph is also a published author, with books including 2015's "Living The Remote Dream," 2012's "iPad Secrets," and 2012's "iPhone Secrets."
Murph's work and interviews have been featured in Fortune, The Wall Street Journal, WIRED, TechCrunch, The Telegraph, Crunchbase, CNBC, Cheddar, Business Insider, Forbes, CNN, Engadget, The Points Guy, Gear Patrol, Entrepreneur, Popular Science, Oprah.com, Gadling, Thrillist, and Quartz. He has appeared on ABC, PBS, CTV, France's TF1 and NBC television and radio programs.
Murph holds a B.S. in Supply Chain Management from North Carolina State University, as well as an MBA from Campbell University.