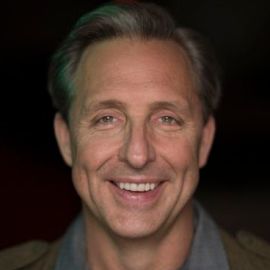 Dave Asprey, founder of Bulletproof and author of New York Times bestseller The Bulletproof Diet, is a Silicon Valley investor and technology entrepreneur who spent two decades and over $1 Million to hack his own biology.
Dave lost 100 pounds without counting calories or excessive exercise, used techniques to upgrade his brain and lift his IQ by 20 points, and lowered his biological age while learning to sleep more efficiently in less time. Learning to do these seemingly impossible things transformed him into a better entrepreneur, a better husband, and a better father.
Dave is the creator of the widely popular Bulletproof Coffee, host of the #1 health podcast, Bulletproof Radio, and author of the New York Times bestselling books, The Bulletproof Diet and Head Strong. Through his work Dave provides information, techniques, and keys to taking control of and improving your biochemistry, your body and your mind so they work in unison, helping you execute at levels far beyond what you'd expect, without burning out, getting sick, or allowing stress to control your decisions.
Related Speakers View all
---
Peter Diamandis

Founder & Executive Chairman of the XPRIZE Foundatio...

Ray Kurzweil

Chairman of Kurzweil Technologies; Inventor; Futurist

Sir Richard Branson

Businessman, Founder of Virgin Group

Dan Ariely

Behavioral Economist; Professor at Duke University; ...

Matt Barrie

CEO of Freelancer.com; Matt Barrie is an award winni...

Eli Pariser

Co-founder & Chief Executive of Upworthy, Author of ...

Brian Solis

Digital Analyst, Futurist & Author of "What's the Fu...

Guy Kawasaki

Chief Evangelist of Canva & Executive Fellow of the ...

Simon Sinek

World-Renowned Leadership Expert & Best-Selling Author

Seth Godin

Business & Marketing Expert & New York Times Bestsel...

Steve Wozniak

Co-Founder of Apple Computer, Inc.

Max Levchin

CEO, Affirm; Co-Founder of PayPal

Dr. Michio Kaku

World-Renowned Futurist & Theoretical Physicist

Esther Dyson

Executive Founder of Way to Wellville

Daniel Altman

Sports Analytics & Strategy Expert

Pablos Holman

Technology Futurist, Inventor, World-Renowned Hacker...

Peter Thiel

Former CEO and Co-founder of PayPal; Technology Entr...

Tim Ferriss

Angel Investor & Author, "The 4-Hour Workweek"

Gary Vaynerchuk

Co-Founder & CEO of VaynerMedia

Ken Jennings

Jeopardy! "Greatest Of All Time" Winner; Longest Jeo...
More like Dave