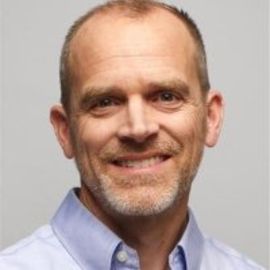 Dave Chase, is the CEO and Co-founder of Health Rosetta and is considered one of the most influential people in Digital Health.
Health Rosetta is a healthcare platform, which aims to reduce costs and improve health care quality and experiences through investment and informational tools such as certification of healthcare products and services, data-based success stories and recommendations, and educational media.
Health Rosetta's educational media includes the book CEO's Guide to Restoring the American Dream: How to deliver world-class healthcare to your employees at half the cost authored by Chase, and the educational film The Big Heist, executive produced by Chase.
Chase's TEDx talk entitled "Healthcare Stole the American Dream - Here's How We Take it Back" sums up healthcare's devastation of the middle class and the redemption coming via a bottom-up movement.
Prior to his role as CEO of Health Rosetta, Chase was the CEO/Co-founder of Avado, acquired by & integrated into WebMD & Medscape (the most widely used healthcare professional site). Before Avado, Chase spent several years outside of healthcare in startups as founder or consulting roles with LiveRez.com, MarketLeader, & WhatCounts. He also played founding & leadership roles in launching two new $1B+ businesses within Microsoft including their $2 billion healthcare platform business.
Books
---
Related Speakers View all
---
Toby Cosgrove

Former CEO & President at Cleveland Clinic

Karen DeSalvo

Chief Health Officer, Google; Former Assistant Secre...

Nadine Hachach-Haram

Co-Founder Proximie, NHS Clinical Entrepreneur Fello...

Dr. Joel Selanikio

Award-Winning Physician, Health & Technology Activis...

Rishi Manchanda

Physician, Public Health Innovator, President & CEO ...

Daniel Kraft, M.D.

Physician-Scientist; Founder of Exponential Medicine...

Marty Makary, M.D.

Healthcare Futurist, Johns Hopkins Surgeon & Profess...

Susan Dentzer

President & Chief Executive Officer of the Network f...

Mario Schlosser

Co-Founder & CEO of Oscar Health Insurance

Niyum Gandhi

Executive VP & Chief Population Health Officer at M...

Dr. Aenor Sawyer

Orthopedic Surgeon; Associate Director of Strategic ...

Glen Tullman

Executive Chairman & Founder of Livongo Health

Shradha Agarwal and Rishi Shah

CEO; President, Outcome Health

Vic Strecher, Ph.D. MPH

Founder, JOOL Health; Professor, University of Michi...

Emily Levy

Patient Advocate & CEO/Co-Founder of Mighty Well

Bob Kocher

Partner at Venrock; Healthcare IT Expert

Len D'Avolio, PhD

CEO and Co-Founder, Cyft; Assistant Professor, Harva...

Raj Panjabi

Co-Founder & CEO, Last Mile Health; Assistant Profes...

Dr. Jeffrey Bauer

Health Futurist, Author & Medical Economist

Othman Laraki

CEO, Color
More like Dave