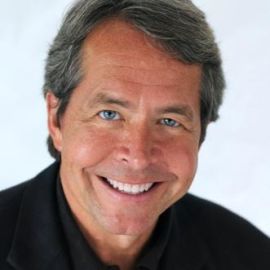 The son of a custom builder, as a teenager, Dave's first job assignments were shoveling pea gravel and laying sod. Dugan quickly discovered he was allergic to hard labor and immediately went on to 'find something else.'
In addition to headlining at theaters and clubs around the country, Dave's ability to adapt to each audience and customize content to best fit their industry has made him a highly sought after emcee and corporate comedian.
"Dugans Aren't Losers" is the name of Dave Dugan's latest comedy tour and forthcoming CD, both peppered with Dave's dry, laidback everyman style that has led to several national television appearances including "The Arsenio Hall Show," HBO, COMEDY CENTRAL, FOX, A&E and VH-1.
Dugan's unique humor and observations have also led to over 200 appearances on the nationally syndicated "Bob and Tom Show"… (where his portrayal of the mean-spirited, politically incorrect, adult bully Bart McCallister has become a fan favorite.)
An award-winning voice actor, you have likely heard Dave on national commercials such as Bacardi, Erie Insurance, Disney, Wells Fargo, AOL, Bass Pro, etc. In addition, he is heard weekly on "FOX Sports One" as a voice for NASCAR Racing promos and features, and as narrator on the NBC Sports series "Indy Car Chronicles." Beginning in August, Dave will narrate a new series called "America- the Beautiful" for the Travel Channel.
Videos
---
Speech Topics
---
LAUGHING YOUR WAY THROUGH LIFE
A laugh-packed performance customized to best relate to your group or industry. Unique observations and tips on everything from beating the system in today's economy to how to cope with travel frustrations to struggling with constantly changing technology ---all delivered in his Bob Newhart-like everyman style. Dave is often the victim of his own situations and messages are weaved in effectively and subtly in a non-preachy way that motivates everyone to see the humor in themselves. Sporting the deepest voice in comedy, Dave is often hired as both the entertainment and the emcee.
THE IMPOSTER
Being introduced as a so-called expert or a new hire in an upper management position with whacked out ideas or even portraying a desperate, pathetic competitor are just a few examples of Dave's successful approaches as an impostor. You help create the fake, yet believable bio and he'll play the role. An inept brother-in-law to the CEO, a stuffy, full- of- himself consultant, anything goes when it comes to Dave's portrayals. Due to detailed research, the audience is convinced of his credentials ( at least initially.) The fun is watching their reactions as they try to 'figure this guy out." As one client stated, "It was as if you were a co-worker here for 20 years...months later, you are still the talk around the company!"
THE MASTER OF CEREMONIES
Not usually a topic choice, but Dave's unique handling of emcee duties makes it worth mentioning as one! With a trained and distinct voice, he weaves in humor seamlessly to make even the driest event memorable.
Related Speakers View all
---
Damian Mason

Known as "The Business Humorist" and "Agriculture's ...

Bob Stromberg

Comedic Corporate Speaker & Entertainer

Steve Rizzo

Hall of Fame Motivational Business Expert & Former N...

Joel Zeff

National Speaker and Emcee, Workplace Expert, Author...

Ross Shafer

Six-Time Emmy Award-Winning Comedian, TV Host & Best...

Greg Schwem

Business Humorist, Corporate Emcee, Syndicated Colum...

Mike Rayburn

Thought Leader, Artist & Entertainer

David Alan Grier

Actor and Comedian Known for his Work on the Sketch ...

David Glickman

Comedic Entertainer for Healthcare Audiences

Christopher Grace

Magician & Corporate Entertainer Coined as "The Sher...

The Passing Zone

Comedy-Juggling Duo & Corporate Entertainers

Jason Hewlett

Leadership Expert, Speaker Hall of Fame & Author o...

Tavis Smiley

Broadcaster, Author, Publisher, Advocate, and Philan...

Rickey Smiley

Stand-Up Comedian, TV Host, Actor & Radio Personalit...

Mark Mayfield

Corporate Motivator & Inductee to the Speaker Hall o...

Bill Herz

World Renowned Corporate Entertainer and Meeting Host

Steve Martin

Iconic Actor, Comedian, Author, Playwright & Musician

Hypnotist The Incredible BORIS

Award-winning Motivational Hypnotist and Keynote Spe...

Timothy Hyde

Australia's "Mind Magician." Corporate Conference Ma...

Taylor Mason

Ventriloquist, Musician and Stand-Up Comedian
More like Dave