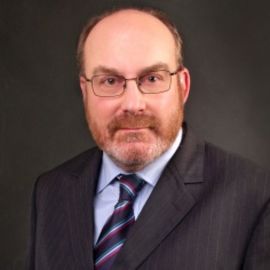 Dave Snowden has been one of the leading figures in the movement towards integration of humanistic approaches to knowledge management with appropriate technology and process design. Well known for his work on the role of narrative and sensemaking, he is an entertaining speaker and a formidable realist, and one of the few thought leaders who can bring together the academic and practitioner perspectives into a single, comprehensible purview.
He is founder & chief scientific pfficer of Cognitive Edge (formerly the Cynefin Centre), which focuses on the development of the theory and practice of social complexity. The Cynefin Centre spun off from IBM in July 2005 to allow it greater freedom to explore new trans-disciplinary and participatory approaches to research and the creation of an open source approach to management consultancy. The Cynefin framework which lies at the heart of the approach has been recognized by several commentators as one of the first practical application of complexity theory to management science and builds on earlier pioneering work in knowledge management.
A native of Wales, he was formerly a director in the IBM Institute for knowledge management where he led programmes on complexity and narrative. He pioneered the use of narrative as a means of knowledge disclosure and cross-cultural understanding. He is a leading keynote speaker at major conferences around the world and is known for his iconoclastic style, pragmatic cynicism and extensive use of stories to communicate what would otherwise be difficult concepts. Tom Stewart, the new editor of Harvard Business Review in his latest book states in the context of tacit knowledge "Dave Snowden, the best thinker I've found on the subject ..." although by way of counter he also comments "he is Welsh and a bit mad."
Dave Snowden has an MBA from Middlesex University and a BA in Philosophy from Lancaster University. He is adjunct Professor of Knowledge Management at the University of Canberra, an honorary fellow in knowledge management at the University of Warwick, Adjunct Professor at the Hong Kong Polytechnic University and MiNE Fellow at the Universita Cattolica Del Sacro Cuore in Italy. He teaches on various university programmes throughout the world. He regularly consults at the board level with some of the world's largest companies as well as to Government and NGOs and was recently appointed as an adviser on sense making to the Singaporean Ministry of Defense. In addition he sits on a number of advisory and other bodies including the British Standards Institute committee on standards for Knowledge Management.