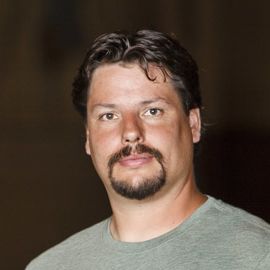 Dave Spencer
Rev. Dr. David A. Spencer Inducted into Cambridge Who's Who Executive, Professional and Entrepreneurial Registry
Rev. Dr. David A. Spencer Inducted into Cambridge Who's Who Executive, Professional and Entrepreneurial Registry
A sought after keynote speaker, Rev. Dr. David A. Spencer's primary topic is "Don't Quit!" - The importance of pursuing an Education, your Vision, Purpose, Dreams and Goals.
Cambridge Who's Who
The Cambridge mission is to deliver its members the recognition and competitive edge needed to network and do business effectively.
David A. Spencer, Ph.D. A Faith Based Certified Professional Development Specialist
Rev. Dr. David A. Spencer is a certified professional development specialist. He is the CEO of D.A. Spencer Enterprises and has been recognized by Cambridge Who's Who for showing dedication, leadership and excellence in all aspects of educational and motivational speaking.
After finding his way back from a destructive lifestyle, Dr. Spencer resolved to help people like himself believe in themselves and avoid a path of devastation. As the proprietor of his own development firm, he specializes in encouraging people through faith, emphasizing the principles found in the Word of God (a faith-based approach). Encouraging, Inspiring and Empowering his hearer's with positive thinking results in higher self-esteem and builds their character enabling them to believe they can achieve. His method is achieved through reconstructive thinking and proven principles(Romans 12:1,2).
As a motivational/inspirational speaker he passionately and effectively communicates to a wide variety of ethnic groups nationally as well as internationally. His target market includes but is not limited to Bible Colleges, Seminaries, the Educational system, the Department of Corrections, and those suffering with various addictions (drug / alcohol / substance abuse). He considers being able to help people rebuild their lives to be the essence, the most rewarding aspect of his life / career.
He is a certified clinician / counselor and an expert in his field. As a development specialist, his expertise covers a wide range of concerns associated with our Post Modern Society. He aspires to inspire more people through his books and embark on more speaking engagements both nationally and internationally. He is a member of the National Speakers Association (NSA) and a sought after keynote speaker. His primary topic is "Don't Quit!" - The importance of pursuing an Education, your Vision, Purpose, Dreams and Goals.
He has earned a Doctorate in Pastoral Counseling Degree from International Seminary, Plymouth, FL, which has enabled him to travel extensively speaking to religious inter-denominational organizations world wide. He encourages clergy as well as congregations to advance the kingdom of God.
Rev. Dr. Spencer has been ordained with Christ for the Nations Bible Institute in Dallas, TX for 20 years. He is the founding and Senior Pastor of The Worship Center International Inc. located in New Bedford, MA., and has authored two books,"What Did You Say?" The importance of communication "So You Want to be in the Ministry" Some things you need to know before you accept your assignment, plus a manual entitled "Apostolic Church Planting."
He is also a professional guitarist / singer, songwriter and worship leader who has performed internationally. He is the founder of Freedom Ministries, Inc. located in Boston, MA and attributes all his success to his faith in God.
For more information about Rev. Dr. Spencer and his work, visit www.the-encourager.org. Refer to Speaker Match Profile link on this website
HE OFFERS A DYNAMIC, EXCITING MEETING FILLED WITH SUBSTANCE.
PRACTICAL & APPLICABLE!
PRIMARY TOPICS
HOW TO CONTROL STRESS & ANGER
**A 5 - STEP METHOD THAT WORKS!
A 4-HOUR POWER POINT PRESENTATION (or) 1-HOUR KEYNOTE**
Stress and anger are real and here to stay! From the classroom to the boardroom, entertainment to government. The key is to learn how to control them through a proven method. This 5-step method can give you the knowledge you need to control stress and anger. Powerful!
KEYNOTE TOPICS MOST REQUESTED
DON'T QUIT
The Importance of pursuing an Education, your Vision, Purpose, Dreams & Goals." Dr. Spencer's testimony and journey from a high school drop out and street thug, to a Ph. D. Winners don't quit and Quitters don't win. Great for youth, teens and adults. Motivating!
RECOVERY IS POSSIBLE
A Faith Based Approach - If you can change your thinking, you can change your life! Thousands of people are experiencing total recovery from addictions of all kinds through Faith and Spirituality. "For as a man think in his heart, so is he." Pro.23:7. Inspiring!
YOU CAN MAKE IT
People are losing hope, giving up, throwing in the towel, settling for less. Every gender and ethnic group regardless of their social or economic level or religious affiliation, need encouragement and affirmation. Encouraging!
THE KEY TO PROSPERITY
There is only one key to true prosperity. It will release an avalanche of wealth, peace, power and joy! Your life will be radically transformed after hearing this keynote. Challenging!
MOTIVATION - INSPIRATION - EDUCATION
**What Clients Say
**"Dr. Spencer is a dynamic, articulate and effective speaker, appealing to a diverse audience. He will build their confidence, and motivate them to change."
Doug Blankenship, Outstanding Young Men of America
"I am pleased to recommend Dr. Spencer as a well-prepared and creative educational instructor. I enthusiastically and without reservation recommend Dr. Spencer." **_
Dr. Deborah S. Sorrentino, Principal of West Side Jr./ Sr., High School, New Bedford Public Schools._**
"Dr. Spencer has demonstrated to our staff that he has the experience and ability to improve productivity. He has met all of our expectations and more." **_
James Rioux, Coordinator of Volunteer Programs & Services, Bristol County Sheriff's Office_.**
"Dr. Spencer's seminar was life changing. From his personal and vicarious experience and education he systematically unfolds the urban cultural view and mindset. Dr. Spencer delivers his message with an uncanny insight and grasp of methods in dealing with the typical views of our post modernist age and society." **_
Dr. John Kenzy, Youth Challenge Bible Institute. Sunberry, PA_**
"Dr. Spencer is an American born Cape Verdean of African descent whom I highly recommend and believe would be an asset to your vision and program." **_
William do Carmo, CEO, Carmo & Associates, New Bedford, MA_**
"Dr. Spencer's presentation was extremely motivating. He made me feel very good about what I do." **_
Rick Baptista, Teacher West side Jr./ Sr. High School._**
CITATIONS FROM:
The Massachusetts House of Representatives
The Massachusetts State Senate
The NAACP
Recognized Community Role Model
Bristol County House of Correction
Christ For the Nations Bible Inst., Dallas, TX.
International Seminary, Plymouth, FL.
DR. DAVE'S BACKGROUND
Dr. David A. Spencer is a native of New Bedford, Ma. He dropped out of school in the 10th grade. That choice led him to the streets, gangs, sex, drugs and rock & roll. David was also a risk taker, a compulsive, impatient, independent young man who had made a name for himself locally as a thug and professional musician. David's future seemed hopeless. He knew he needed help!
At age 32 David decided to attend night school and received his GED with the help of the Lord and a teacher that saw his determination. This teacher mentored, encouraged and challenged David to pursue his Education, Vision, Purpose, Dream's & Goals. It was time well invested. David has now earned a Doctor of Philosophy Degree in Pastoral Counseling and is determined to encourage, inspire, motivate and challenge other's to pursue their destiny!
He believes in people!
Today Rev. Dr. Spencer is a sought after Inspirational, Educational, Motivational speaker traveling nationally and internationally offering SOLUTIONS!
His presentations have proven to be extremely effective! His audiences are excited, leaving the meetings equipped with faith and hope beleiving they can acheive their visions, dreams and goals excited and eager to face the obstacles and challenges optimistically. Professionals in all areas of life including businesses and organizations small and large are benefiting from his presentations.
His mission, vision and passion are to offer SOLUTIONS!
Dr. Dave will enhance your event by motivating, inspiring and entertaining those attending while educating and building them up! They will be encouraged through the information they receive. They will be blessed!
Everyone will benefit...
     Personally
      Socially
      Professionally
Dr. Dave's presentations are filled with Charisma - Energy - Humor and Experience