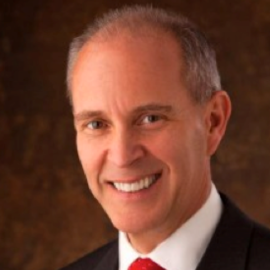 David Acheson
Food and Import Safety Specialist; Former Chief Medical Officer of FDA
Dr. David Acheson is the Founder and CEO of The Acheson Group and brings more than 30 years of medical and food safety research and experience to the firm.
David graduated from the University of London Medical School and practiced internal medicine and infectious diseases in the United Kingdom until 1987 when he moved to the New England Medical Center and became an Associate Professor at Tufts University in Boston, studying the molecular pathogenesis of foodborne pathogens.
Prior to forming The Acheson Group, David served as the Chief Medical Officer at the USDA Food Safety and Inspection Service and then in 2002 joined the U.S. Food and Drug Administration as the Chief Medical Officer at the FDA Center for Food Safety and Applied Nutrition (CFSAN). After serving as the Director of CFSAN's Office of Food Defense, Communication and Emergency Response, David was appointed as the Assistant and then Associate Commissioner for Foods which provided him an agency-wide leadership role for all food and feed issues and the responsibility for the development of the 2007 Food Protection Plan, which served as the basis for many of the authorities granted to FDA by the Food Safety Modernization Act.
Since founding the food safety practice within Leavitt Partners in July 2009, David has used his regulatory insight, food safety knowledge, and expertise in crisis response to advise food industry clients around the globe on how to best manage risk in a global supply chain and evolving regulatory landscape.
David has published extensively and is internationally recognized both for his public health expertise in food safety and his research in infectious diseases. He is a sought after speaker and regular guest on national news programs. He serves on a variety of boards and food safety advisory groups of several major food manufacturers.
Additionally, David is a fellow of both the Royal College of Physicians (London) and the Infectious Disease Society of America.
Speech Topics
---
Collaboration: the Next Frontier of Human Productivity
Collaboration is the cornerstone of our business. We believe collaborative endeavors inspire creativity, produce superior ideas and lead to greater innovations. We share with audiences the keys to collaboration and offer real-life examples of how to collaborate well.
Nexus of Health Care and the Economy
We face the reality of a global economy, growing debt and rising health care costs. Leavitt Partners shares with audiences collaborative, high value intelligence that will help audiences understand that when we talk about health care reform, we are really talking about the economic future of our country.
Related Speakers View all
---
Jason Clay

Senior Vice President, Food & Markets at WWF

Jan Fields

Former President of McDonald's USA & Chairman of the...

Michael Leavitt

Former Governor of Utah and Secretary of Health and ...

Daniel Kraft, M.D.

Physician-Scientist; Founder of Exponential Medicine...

David Kessler

Pediatrician, Author, & Lawyer; Former Commissioner,...

Daniel Burrus

Technology Futurist, Business Strategist & Hall of F...

David Agus

Professor of Medicine and Engineering at the Univers...

Sam Kass

Former White House Chef and Senior Policy Advisor fo...

Vic Strecher, Ph.D. MPH

Founder, JOOL Health; Professor, University of Michi...

David Williams

Professor of Public Health at Harvard University

Dr. Paula Johnson

14th president of Wellesley College

Glenn Roberts

Wheat and Rice Farmer; Owner of Anson Mills

Mindy Grossman

President & CEO of WW International

Art Smith

Celebrity Chef, Author & Humanitarian; Served as the...

Peter Salgo

Healthcare Futurist, Emmy Award-Winning Health & Sci...

Ian Morrison

Healthcare Futurist and Author

Bob Harper

Personal Trainer & Former Host of "The Biggest Loser...

Jeff Goldsmith

Premier Healthcare Futurist & Trend Forecaster; Foun...

Geoff Colvin

Editor & Columnist at Fortune Magazine; Author of "H...

Jim Carroll

One of the World's Leading Global Futurists, Trends ...
More like David