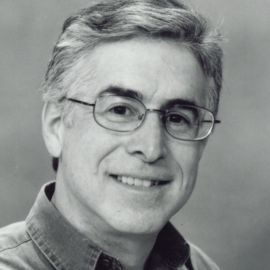 David A. Adler graduated Queens College in 1968 with a BA in economics and education and licenses to teach mathematics and history. He then worked for nine years as a New York City mathematics teacher. While teaching he studied at New York University and in 1971 was awarded an MBA in marketing. He began work on a PhD in marketing when inspiration struck and he wrote his first book, A Little at a Time (Random House, 1976). Suddenly his focus changed from marketing to writing.
In 1973 he married Renee Hamada, a psychologist, and in 1977 their first child, Michael was born. By that time David had written several books. He was granted a child-care leave from teaching and while Renee continued her work, David stayed home, took care of Michael, and wrote in earnest. It was during his first year on leave that he wrote Cam Jansen and the Mystery of the Stolen Diamonds. The mystery and its solution were inspired by baby Michael and all the things David needed to take along each time he took Michael outside. This was the first of almost fifty Cam Jansen Mysteries all published by Viking Press and Puffin Books. The Cam books have been translated into many languages including Spanish, Japanese, German, Swedish, Danish, Hebrew, and Korean. He is also the author of the Jeffrey Bones Mysteries published by Viking and Puffin.
David's Andy Russell series was inspired by another family member and the many adventures the family had with his enthusiasm and his pets.
David is also the author of the Picture Book Biography Series published by Holiday House, well researched, strictly non-fiction books for elementary school readers. In the series are biographies of George Washington, Abraham Lincoln, Thurgood Marshall, Anne Frank, Patrick Henry, Samuel Adams, and others. He has written a series of sports biographies including books on Lou Gehrig, Gertrude Ederle, Satchel Paige, Roy Campanella, and Joe Louis all published by Harcourt and Viking. He has also written older level biographies of Benjamin Franklin, George Washington, and Golda Meir.
He has written many books on the Holocaust including We Remember The Holocaust, a book for older readers which incorporates first had accounts of the tragedy within the historical context. Among his other books on the Holocaust are The Number On My Grandfather's Arm, Hiding From the Nazis, A Hero and the Holocaust: The Story of Janusz Korczak and His Children, and One Yellow Daffodil (historical fiction).
One of his newest books, Don't Talk To Me About The War, historical fiction for older readers, takes place in the Bronx, New York in May - July 1940 and brings to life the time through the eyes of thirteen year-old Tommy Duncan. For each day in David's story he had the newspaper of that day on his desk. The news, weather, sports scores and radio programs are all accurate. While he wrote, David listened to big band music of the time. He had large models of cars from the 1930s and 1940s on his desk. He also listened to old-time radio tapes of "Fibber McGee and Molly" and "The Lux Radio Theater," the same programs Tommy listened to in the book. David was so wrapped up in his research and writing that one evening, when his wife called him to dinner David look out the window and asked why there was snow on the ground, "It's May!" Renee told David, it may be May for you in your office but for everyone else, it's February.
David has also written Jewish holiday books, books on math, science, and economics, picture books in all, more than 200 published books.
Videos
---