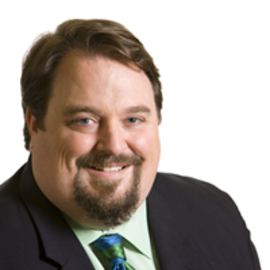 David B. Muhlhausen, Ph.D.
Research Fellow in Empirical Policy Analysis.
David B. Muhlhausen is a leading expert on criminal justice programs in The Heritage Foundation's Center for Data Analysis. A Research Fellow in Empirical Policy Analysis at the think tank, Muhlhausen has testified frequently before Congress on the efficiency and effectiveness of law enforcement grants administered by the U.S. Justice Department. Muhlhausen rose to national prominence in 2001 with publication of his analysis showing the highly touted Community Oriented Policing Services (COPS) program to be a waste of taxpayer dollars. His research illustrated that COPS neither had put 100,000 new police officers on the street nor reduced violent crime. His work prompted Vice President Joseph Biden, at the time a U.S. senator from Delaware and chairman of the Senate Subcommittee on Crime and Drugs, to call a hearing specifically to investigate Muhlhausen's findings. "I want to have a hearing on what has been, from The Heritage Foundation and other places, criticism that the COPS program does not work," Biden said in opening the hearing. In addition to testifying on issues such as parole, prisoner re-entry and the death penalty, Muhlhausen in recent years delved into voter registration issues. His analysis of voter registration at welfare agency offices helped debunk myths that welfare reform led to lower-income Americans becoming disenfranchised. The Washington Post, The Washington Times and Forbes magazine are among publications that have cited Muhlhausen's research. He has been interviewed on national television newscasts, including PBS' "Newshour with Jim Lehrer," MSNBC's "Hardball with Chris Matthews," CNN's "Lou Dobbs Moneyline" and Fox News Channel's "O'Reilly Factor" and "Special Report." Muhlhausen joined Heritage in 1999 after serving on the staff for the Senate Judiciary Committee, where he specialized in crime and juvenile justice policies. Prior to that, he was a manager at a juvenile correctional facility in Baltimore. He holds a doctorate in public policy from the University of Maryland-Baltimore County and a bachelor's degree in political science and justice studies from Frostburg State University. In addition to his work at Heritage, Muhlhausen is an adjunct professor at George Mason University, teaching program evaluation and statistical methods to graduate students.
Related Speakers View all
---
Ray Walser, Ph.D.

Senior Policy Analyst.

Charles "Cully" Stimson

Chief of Staff and Senior Legal Fellow.

Jack Spencer

Senior Research Fellow, Nuclear Energy Policy.

James Sherk

Senior Policy Analyst in Labor Economics.

Derek Scissors, Ph.D.

Senior Research Fellow.

Brett D. Schaefer

Jay Kingham Fellow in International Regulatory Affairs.

Paul Rosenzweig

Paul Rosenzweig, who helped craft policy and strateg...

James M. Roberts

Research Fellow For Economic Freedom and Growth.

James Phillips

Senior Research Fellow for Middle Eastern Affairs.

Derrick Morgan

Vice President, Domestic & Economic Policy.

Robert E. Moffit, Ph.D.

Robert E. Moffit, a seasoned veteran of more than th...

Ambassador Terry Miller

Director, Center for International Trade and Economi...

Ken McIntyre

Marilyn and Fred Guardabassi Fellow in Media and Pub...

Matt A. Mayer

Visiting Fellow.

Walter Lohman

Director, Asian Studies Center

Paul Larkin

Senior Legal Research Fellow

David W. Kreutzer, Ph.D.

Research Fellow in Energy Economics and Climate Change.

Patrick Louis Knudsen

Grover M. Hermann Senior Fellow in Federal Budgetary...

Bruce Klingner

Senior Research Fellow, Northeast Asia.

Daniel H. Johnson, Jr., M.D.

Daniel H. Johnson, Jr., M.D., is a practicing diagno...
More like David