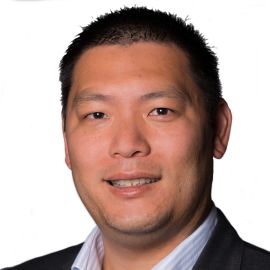 David Chou
Vice President and Principal Analyst, Constellation Research
David Chou is vice president and principal analyst at Constellation Research, covering the intersection of the healthcare systems' stringent processes and regulations and the transformational power of technology. With nearly 20 years of experience as a senior IT executive across various health systems, David brings a CIO's practicality to his advisory practice on emerging technologies and disruptive innovation. He offers guidance to healthcare institutions and practitioners navigating digital mega trends and how to strategically apply them to hospital operations to maximize their technology investments.
David's expertise is helping a health system transition toward becoming a digital enterprise in the healthcare setting. He has worked on building a digital hospital from the ground up to turning around financially distressed health systems to profitability with the use of technology.
Chou is a digital healthcare industry leader who has held executive roles with the Cleveland Clinic, Children's Mercy Hospital, University of Mississippi Medical Center, AHMC Healthcare, Prime Healthcare, and has advised many academic medical centers and healthcare startups.
His work has been recognized by several publications, and he has been quoted by major media and trade publications. Chou is also one of the most mentioned CIOs in the media and is an active member of CHIME, ACHE and HIMSS.
Related Speakers View all
---
R "Ray" Wang

Founder, Chairman & Principal Analyst at Constellati...

Igor Beuker

World Authority on Marketing and Media

Jack Choi

CEO of Anatomage, a company specializing on 3D medic...

Erik Qualman

Top Digital Transformation Expert, Futurist & Bestse...

Richie Etwaru

Founder and CEO of Hu-manity.co, Former Chief Digita...

John Rossman

Former Amazon Executive, Author & Expert on Digital ...

Mitch Lowe

Co-founding Executive of Netflix & President of RedBox

Dr. Joel Selanikio

Award-Winning Physician, Health & Technology Activis...

Kai-Fu Lee

Founder, Chairman & CEO of Sinovation Ventures

Ruchi Sanghvi

Head of Operations, Dropbox

Peter Hinssen

Cloud Computing & Technology Expert, Thought Leader ...

Peter Thiel

Former CEO and Co-founder of PayPal; Technology Entr...

Nicole Yeary

Founder & CEO of Ms.Tech

Brian Solis

Digital Analyst, Futurist & Author of "What's the Fu...

Max Levchin

CEO, Affirm; Co-Founder of PayPal

Esther Dyson

Executive Founder of Way to Wellville

Audrey Tang

Digital Minister of Taiwan

Bethanie Baynes

Founder, Breadwinning Women of the World; Director, ...

Naeem Zafar

CEO of TeleSense, Entrepreneur, Educator, Author

Narendra K Saini

Chief Evangelist @ M2M/IoT APAC, Startup Advisor/Men...
More like David