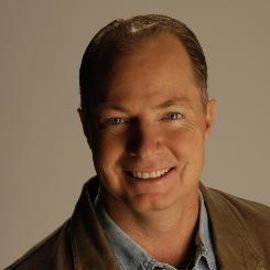 David Cook
"Seven Days in Utopia" Movie & Book Author
David Cook is one of the country's top Peak Performance coaches and seminar leaders. He served as "Mental Training Coach" for the San Antonio Spurs from 1996 2004 that included two World Championships. He also served as mental training coach for the Washington Wizards of the NBA in 2005, helping them reach the second round of the playoffs for the first time in 26 years. Golf Digest named him one of the Top 10 Mental Game Experts in the world of golf. As past president of the National Sport Psychology Academy he is known as a leading authority in the science of Peak Performance. He has coached performers from the PGA (over 100 players), NBA (two NBA MVPs, David Robinson and Tim Duncan), NFL, MLB, Olympics, and collegiate national championship ranks. His business clients have included The PGA of America, Exxon Mobil, Sprint, HP/Compaq, USAA, Heinz, American Express, Bristol-Myers Squibb, Texas Instruments, Bayer, Interstate Battery, StorageTek, Pitney Bowes, US Filter, State Farm Insurance, Robert Half International, and many others.
David is President of his Texas based Peak Performance firm that bridges the gap between the sports and business arenas. He is the former Director of Applied Sport and Performance Psychology at the University of Kansas (1984 1996) where his peers elected him President of the National Sport Psychology Academy in 1992. During his twelve year tenure at K.U. he counseled over 1500 athletes and coaches. He also directed the Mindset Academy at the Westin La Cantera Resort, a nationally recognized mental training academy for aspiring competitive golfers from 2001 - 2006. Davids articles have been featured in Golf Magazine, Golf Illustrated, and Golf Tips. In 1988 David represented the United States at the International Olympic Academy in Olympia, Greece.
Related Speakers View all
---
Michael O'Brien

Host of "Tour De Romance," Faith-Based Event for Mar...

Kevin Sorbo

International TV & Film Actor; Stroke Survivor; Aut...

River Jordan

Novelist & Playwright Known for "Praying for Strangers"

Karen James

Untold Story of the Mt. Hood Tragedy

Bob Hamer

Former FBI Undercover Agent, Author of The Last Unde...

Dennis Swanberg

America's Minister of Encouragement; Host of "The De...

Jim Morris

Known for His Brief MLB Career & Subject of Disney's...

James Brown

Sportscaster, Known for CBS's "The NFL Today" and Sh...

Mike Skupin

Contestant on CBS' "Survivor -- The Australian Outback"

Linda Mintle, Ph.D

"Doing Life Together"

Lt. General Jerry Boykin

Jerry Boykin joined what would become the world's pr...

Martha Williamson

Martha Williamson is a 20-year veteran of the entert...

Pastor Rick Warren

Pastor & Author of "The Purpose-Driven Life"

Rudy Kalis

One of the nation's premier sportscasters

Rick Horton

Motivational Speaker, Former Major League Baseball p...

Nathan Whitaker

New York Times Bestselling Author of "Quiet Strength...

Maurice Possley

Pulitzer Prize-winning Journalist, Author, Activist

Louise Duart & Squire Rushnell

Comedic Impressionist & Author, Speaker, TV CEO

Lakita Garth-Wright

Youth, Motivational Speaker, Media Consultant & Author

Kay C. James

Motivational Speaker, Founder of the Gloucester Inst...
More like David