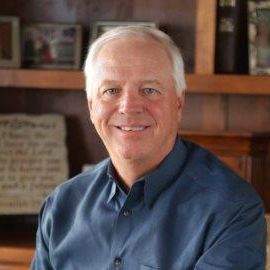 David Cottrell
Leadership Lessons You Can't Afford to Miss
David Cottrell has created a legacy of leadership excellence. During his three decades of leadership experience in corporate America, David has lived the obstacles, frustrations and issues today's leaders face. The best-selling business author of 25 highly acclaimed books, David has been a featured expert on public television and has shared his leadership philosophy and lessons with more than 300,000 managers and leaders worldwide. He is currently CEO and President of CornerStone Leadership Institute, one of the nation's largest publishers of management and leadership resources.
David has earned awards and achieved levels that continue to stand out as remarkable. Armed with a degree in Marketing from the University of Arkansas, he was one of the youngest sales managers in the history of Xerox Corporation. After a decade with Xerox, David joined FedEx where he was elected multiple times to the President's Club. To this day, David is the only person to have been chosen District Manager of the Year for two consecutive years. David's tremendous leadership achievements at Xerox and FedEx were the result of his deep belief that he could expect the best from people by investing in them.
David now puts his proven leadership skills into practice at CornerStone Leadership Institute. CornerStone's mission is to provide affordable people-development tools to anyone aspiring to be a leader in their field. Their reach has extended globally to more than 15,000 businesses, associations, government agencies and educational institutions.
A speaker, trainer and facilitator for many of today's most successful organizations, the impact of David's presentations is immediate and long-lasting. His leadership philosophy and lessons have become the guiding force for some of the top companies in existence today. Laced with energy, humor and audience engagement, his presentations provide practical tips that attendees can use in their everyday lives. Past clients include Wal-Mart, Southwest Airlines, ExxonMobil, Macy's, Yum! Brands, ClubCorp, Cigna Healthcare, Duke Energy, Land's End, Aflac, Raytheon and the Social Security Administration. These groups will tell you that David changed not only their perspectives, their energy levels and their attitudes, but he changed their lives.
With more than three million copies of his books in print, David is most well-known for authoring the ground-breaking, best-selling books "Monday Morning Mentoring," "Monday Morning Leadership" and "Tuesday Morning Coaching." His books have been adopted by organizations in numerous countries as trusted leadership training tools. In addition to a wealth of information on leadership, his book and presentation topics include: success principles; coaching; accountability; communication; sales; customer service; presentation skills; and time management.
David's wisdom and pragmatic insights come not only from his immense professional experience, but also from his rich life-experience. He endeavors daily to "always do the right thing," one of the many meaningful lessons taught to him by his father. He is known as a man of high integrity, keeping commitments and "walking his talk." Among his most important accomplishments David cherishes the balance he's been able to achieve between his personal and professional lives.
Videos
---
Speech Topics
---
Monday Morning Leadership- 10 Principles to Becoming a Great Leader
What would be the impact on your organization and your business if every one of your leaders spent dedicated time with a mentor? Now they can. In this program based on his best-selling book, Monday Morning Mentoring and Monday Morning Leadership, David delivers up to 10 key success principles that equip leaders to confront and overcome their daily "people" challenges.
Intended Audience: Manager, Directors, Team Leaders and Supervisors
Reigniting Success In Your Organization: Eight Simple Truths to Boost Your Career and Life
What is the key to success? There isn't one. Long-term success is not the result of one defining change or doing one thing well. It comes from embracing several small, simple yet powerful truths. During this presentation, David shares real life stories of people and organizations that have identified and implemented these simple philosophies which led to their success.
Intended Audience: Manager, Directors, Team Leaders and Supervisors
How Leaders Achieve Magical Results: Learn a Proven Method for Creating an Atmosphere in which Employees Give Discretionary Effort
If you depend on the results of others, this program is for you. What does it take to be the best leader? In its simplest form, leadership comes down to meeting the basic needs of your team. In this program you will discover how to answer six key questions that are important to every employee and team.
Intended Audience: Managers, Directors, Team Leaders and Supervisors
Energize Your Team, Customers, and Profits - The Only Formula You Need to Generate Positive Energy at Work
In his motivational program, based on the book Monday Morning Motivation, David Cottrell reveals a precious resource your business cannot afford to be without: organizational energy. What is organizational energy? It is a solid commitment to a group, its mission, and its values. When used correctly, organizational energy strengthens and solidifies individual drive, producing an unshakable desire to achieve bigger and better results. This is a precious resource your organization cannot afford to be without. Cottrell offers the tools to become a better leader and motivator, to take business to new heights and employees to new levels in job satisfaction.
Intended Audience: Manager, Directors, Team Leaders and Supervisors
Make the Choice: Go From Everyday to Extraordinary: Learn to Make the Right Decisions to Achieve Great Success
Why does success seem to come easily to some and not to others? Success is ultimately realized by those who make more right choices and quickly recover from their wrong choices. Based on the book Monday Morning Choices, this program creates a foundation for organizational and personal success... how to achieve it, how to keep it and how to enjoy it by consistently making better choices. David Cottrell has spent much of his career seeking answers to what separates the successful from those who fail to reach their level of success. His findings incorporate 12 choices that lead to success. Intended Audience: Employees and leaders at all levels
The First Two Rules of Leadership: Don't Be Stupid. Don't Be A Jerk.
Don't Be Stupid. Don't Be a Jerk are the two greatest rules for leaders to achieve extraordinary results with class. Based on his latest book, David Cottrell's keynote is direct and simple: think your decisions through and take care of your team. It is grounded on solid principles that apply to businesses in every industry. If you are searching for a speaker who will provide your team with tried and proven techniques that improve employee morale, decrease turnover, improve results plus help them have a whole lot more fun leading, this is for you.
The people on your team want to be led by winners. After attending this presentation, your leadership team will:
Make smarter choices and treat people with dignity at the same time.
Create synchronization on your team to get everyone moving toward your goal.
Coach super stars, sometimes stars, and sleeping stars to improved performance
Attack complacency and lead with confidence.
Don't Be Stupid. Don't Be a Jerk will provide your leadership team with information to become their very best.
PROGRAM FORMAT: Keynote or two-hour workshop
PERFECT AUDIENCE: Managers, Directors, Team Leaders and Supervisors
Related Speakers View all
---
Rolfe Carawan

President of LifeMatters International; Accountabili...

Troy Hazard

Troy Hazard is the recent Global President of the el...

Tim Sanders

Bestselling Author, Technology Pioneer, Expert on Co...

Joseph Grenny

New York Times Bestselling Author; Leading Social Sc...

Randy Pennington

Entrepreneur, Consultant & Award-Winning Author

Carol Muratore

Business of healthcare

J. Michael Marks

Popular business author, and successful consultant

Shawn Achor

Harvard Professor, Researcher & Positive Psychology ...

Nitin Nohria

Dean of Harvard Business School

Jim Kouzes

Leadership Expert & Bestselling Co-Author of The Lea...

Garrison Wynn

Comedian & Motivational Business Expert

John Foley

Former Lead Solo Pilot for the Blue Angels; Founder ...

The Carrot Guys

Sure, they have real names; but they are best known ...

Afterburner

US Fighter Pilots & Team-Building Experts

Jason Young

Former Senior-Level Manager at Southwest Airlines & ...

Dean Lindsay

Sales & Service Culture Consultant and Founder of Th...

Adrian Gostick

Founder of The Culture Works & Bestselling Author of...

Chester Elton

#1 Bestselling Business Author, Organizational Cultu...

Simon T. Bailey

Speaker, Author, Life Coach & Entrepreneur

Tony Alessandra

Premier Communications Expert; Author of "The Platin...
More like David