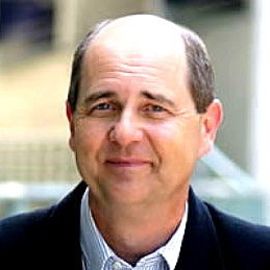 David DeBoy
David DeBoy is a successful stage actor, a much sought-after TV and video host, and an Emmy Award-winning TV writer.
David DeBoy is a successful stage actor, a much sought-after TV and video host, and an Emmy Award-winning TV writer. DeBoy later found his calling as a host of a variety of programs, channeling his optimistic energy to invigorate his audiences. DeBoy has been in over 40 professional theatrical roles, hosted live teleconferences for the US Army, Social Security Administration, and the US Department of Transportation. He has hosted sessions for the US Telephone Association, the National Grocers Association, Alama Car Rental, Fannie Mae, and the National Association of Counties. DeBoy has an infectious enthusiasm that can't be duplicated, making him the ideal host.
With Team Fun-damentals, DeBoy brings to your attendees a keynote speech or seminar where proven teambuilding values are demonstrated in a refreshing and lighthearted environment. Drawing from his vast experience, David will energize and inspire audiences as he reveals cutting-edge techniques employed by successful corporate teams around the world. But, make no mistake - this is not some abstract, academic examination of bookish business theorems. This is Fun!
Your group will work together in a series of thought-provoking (and laugh-provoking) exercises that will unify them as never before.
DeBoy has also has created specialty material for Kraft Foods, The US Postal Service and The FBI, and narrated documentaries for National Geographic and the Discovery Channel. All in all, DeBoy will bring unbridled enthusiasm, great humor, and a quarter century of writing and performance experience to your next event.
Speech Topics
---
"Team Fun-damentals"
David DeBoy is truly the world's most outrageous expert on teambuilding. David involves the audience in cutting-edge exercises that, through laughter and learning, demonstrate how successful teams listen to one another, share best practices, communicate more efficiently, and arrive at better decisions faster. Caution: this ain't your father's team-building! Excellent as an energetic opening or a spectacular climax to any conference, David's performance will bring your group together as never before.
"Star Performers"
?A humorous exploration of the creative methods used by the most successful performers in show business and how they relate to peak performance in business. David recounts hilarious personal anecdotes from his years in front of the camera, and translates those performance skills into valuable business skills. Every attendee becomes a star during this memorable presentation.
"DeBoy's DeEmCee"
Many organizations bring David back to host their events year after year as an Emcee and Moderator. As such, he'll bring short bursts of energy onstage between awards at a single ceremony, or between speakers throughout your entire conference. He has creatively opened General Sessions in front of thousands, moderated serious panel discussions, closed programs with a "bang" and most importantly kept the event flowing smoothly in an entertaining and memorable fashion.
"Direct to the Top"
How do you learn the secrets of Great Leadership? As an award-winning director who has coached CEO's and Executive Teams, David reveals how the world's greatest Directors (movie and corporate) make magic and move mountains to create their vision for all the world to see.
"Star Communicators – Presentation Skills Illustrating Performance"
With over thirty years as a professional actor in front of the broadcast and film cameras, microphone and live audiences, David DeBoy will share a wealth of information that will bring your communication skills to a new level. He has directed and coached actors and civilians, managers and CEO's and now he brings that know-how to you. Whether you need to persuade an audience of thousands, or negotiate one-on-one, there are "tricks of the trade" that will make your message memorable and your point of view irrefutable. Whether you need to communicate or negotiate, the old saying is right – it's not what you say, it's how you say it; and David's entertaining and enlightening program will teach you HOW.
"Marketing Yourself – You Are Your Own Brand"
You spend a lot of time focused on the image of your business. But have you taken a look, a really good look at yourself? How are you perceived? Why should business professionals consider marketing themselves? Because in reality they are selling themselves every day.
With 30 years of marketing himself in Show Business, David DeBoy believes that when it comes to your image, every business is Show Business. And he'll illustrate the most effective ways to market yourself as your own Brand.
"Comical Commerce – the Selective Use Of Humor in Your Daily Business"
Everyone loves to laugh, but when is it proper and productive in the business setting?
David DeBoy has made his living making people laugh – not only as an actor, playwright, and professional speaker, but also as a Business Communications Specialist. He has made excellent use of the effective properties of comedy in Corporate Marketing Materials, Government Training Films, and Executive Presentations. David will provide solid guidelines of when to employ comedy and when to steer clear as he shows you hysterical and horrifying examples of some of the best and worst uses of corporate clowning around.
Related Speakers View all
---
Joel Zeff

National Speaker and Emcee, Workplace Expert, Author...

Amanda Gore

CEO, The Joy Project; Hall of Fame Motivational Spea...

Dr. Shelley Sykes

The Happiness Guru

Christine Cashen

Hall of Fame Motivational Speaker; Author of "The Go...

The Second City

World-Famous Comedy Troupe

Mike Rayburn

Thought Leader, Artist & Entertainer

Michael Broome

Motivational Speaker on Balanced Life & Values; Stre...

Ravi Hutheesing

Global Keynote Speaker | Empowering education and bu...

Victoria Labalme

Strategic Performance Coach, Performing Artist & Spe...

Matt Weinstein

Innovative Teambuilding Expert

Liz Nead

Executive Business & Life Coach

Benjamin Zander

Conductor of the Boston Philharmonic Orchestra; Cele...

Erik Wahl

Internationally Recognized Graffiti Artist, Entrepre...

Fran Solomon

Specialist in Fun At Work, Teams and Stress Management

Ross Shafer

Six-Time Emmy Award-Winning Comedian, TV Host & Best...

Bill Nye

"The Science Guy"; Science Communicator, TV Presente...

Dale Irvin

The World's Only Professional "Summarizer," Humorist...

John Hodgman

Resident Expert on "The Daily Show with Trevor Noah"...

Juliet Funt

Founder, Owner & CEO of WhiteSpace at Work

Mimi Donaldson

Speech Coach & Author of "Negotiating for Dummies" a...
More like David