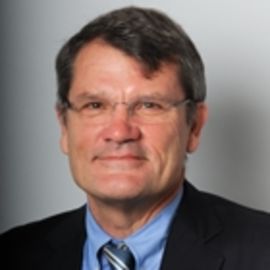 David E. Bell
George M. Moffett Professor of Agriculture and Business
David E. Bell is the George M. Moffett Professor of Agriculture and Business at Harvard Business School. He teaches the MBA course in Agribusiness and also runs the annual Agribusiness Seminar that attracts 200 leading food executives each January to the HBS campus, and each year to one other location around the globe. The next such off-site seminar is in London in May 2013. He studies all aspects of the food chain, from farming to distribution to trends in consumer eating habits.
During 35 years on the HBS faculty David has taught a variety of courses to both MBAs and executives, including marketing, retailing, risk management and economics. Most recently he has taught the MBA Leadership and Corporate Accountability course. He has held a number of administrative positions at HBS including chairman of the school's marketing faculty (2002-8) and Senior Associate Dean for Planning and Recruiting (2008-12).
David has degrees in mathematics from Oxford University (BA) and MIT (PhD). He has published many papers on decision analysis, the best known being on psychological aspects of risk taking. In recognition of his research he was awarded the Ramsey Medal in 2001 and elected as an INFORMS Fellow in 2011.
Outside HBS, David is an active speaker and consultant. He currently serves as an advisor to Paine & Partners, and as a director of Pilgrim's Pride Corporation.