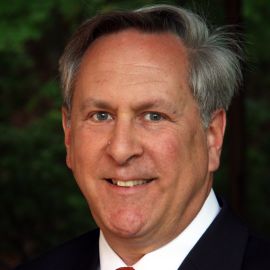 David E. Hoffman is Contributing Editor at the Washington Post and has been a journalist for 30 years. He served as the Washington correspondent for the San Jose (Calif.) Mercury-News. He covered Ronald Reagan's campaign for the presidency in 1980, and was national economics correspondent for Knight-Ridder Newspapers. In 1982, he joined The Washington Post to cover the Reagan presidency. As a White House correspondent, he covered the major U.S.-Soviet summits of the Reagan years, including Geneva and Reykjavik, as well as domestic policy and politics. He also covered the George H. W. Bush presidency. Later, he was diplomatic correspondent at the time the Soviet Union collapsed, and then served as Jerusalem correspondent, covering the Oslo peace accords. From 1995 to 2001, he served as Moscow bureau chief. On returning to Washington in 2001, he was Foreign editor and then Assistant Managing Editor for Foreign news, managing the Post's foreign service, until 2009. More recently, he was a correspondent for the FRONTLINE documentaries Hunting the Nightmare Bacteria, The Trouble With Antibiotics and The Trouble with Chicken.
Hoffman's first book was published by PublicAffairs in 2002, The Oligarchs: Wealth and Power in the New Russia. He won the annual Pulitzer Prize for General Non-Fiction in 2010 for his second book, The Dead Hand: The Untold Story of the Cold War Arms Race and its Dangerous Legacy. The Prize citation termed it "a well documented narrative that examines the terrifying doomsday competition between two superpowers and how weapons of mass destruction still imperil humankind."
Videos
---
Related Speakers View all
---
Jodi Kantor

Pulitzer-Prize Winning Journalist & Author

Bob Woodward

Legendary Pulitzer Prize-winning Journalist/Author a...

David Neiwert

Award-Winning Journalist, Domestic Terrorism Expert ...

Dan Fagin

Pulitzer Prize-Winning Journalist, Known for "Toms R...

Jake Bernstein

Pulitzer Prize-Winning Investigative Journalist & Au...

Rinker Buck

Award-Winning Author; Known for "Flight of Passage"

Steve Coll

Former President & CEO of New America Foundation; Pu...

John Heilemann

Co-Host, "With All Due Respect;" Managing Editor, Bl...

Jeffrey Kluger

Journalist; Editor and Writer at TIME MAGAZINE. Auth...

Dolores Barclay

Author, Professor at Columbia School of Journalism &...

C.J. Chivers

Pulitzer Prize-Winning Journalist & Author

Ron Powers

Pulitzer Prize-Winning Journalist & Author

Michiko Kakutani

Bestselling Author & Former Chief Book Critic at The...

Holly Bailey

National Correspondent for Yahoo News; Former Newswe...

Bonnie Rochman

Award-Winning Journalist; Best-Selling Author of "...

Derek Blasberg

Director of Fashion at YouTube

Dave Barry

New York Times Best-Selling Author & Humorist

Gilbert King

Pulitzer Prize-Winning Author, Known for "Devil in t...

Christopher Goffard

Author & Journalist for the Los Angeles Times

Bradley Hope

Pulitzer Prize-Nominated Reporter at The Wall Street...
More like David