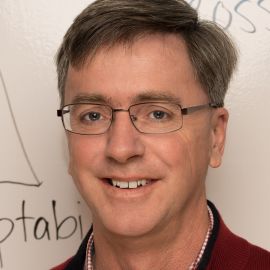 David Gillian
President Northeast Region and CrossLeader at McChrystal Group
Brigadier David Gillian (Ret.) is an experienced Project Lead for client engagements, and is currently directing McChrystal Group's largest and longest-running consulting effort, implementing CrossLead globally with a technology company. David also serves as a Project Lead on a financial services client engagement. Due to his extensive background as an intelligence specialist, David has been integral to McChrystal Group efforts to build knowledge centers, cross-functional teams of client personnel that provide decision makers with support based on real-time analytics and expertise. This serves to assist leaders in understanding the internal and external environments, allowing the organization to detect business trends that will require action.
Prior to joining McChrystal Group, David was a senior military officer in the Australian Army, retiring at the rank of Brigadier and as the Army's most senior intelligence professional. He served as the Deputy Chief of Intelligence in Afghanistan, during the command of General Stanley McChrystal. Following that assignment, he served at the Pentagon as the Personal Liaison Officer for the Chief of the Australian Defence Force to the Chairman of the United States Joint Chiefs of Staff. A decorated combat veteran, David led troops in missions in Kuwait, Iraq, Afghanistan, East Timor, and Papua New Guinea.
Throughout his career, David has specialized in establishing and leading new organizations, with a focus on identifying and applying the skills and experience of specialist organizations and individuals. He has also focused on building multi-agency, cross-functional teams designed to achieve operational success in highly fluid and evolving environments.
David graduated from the Royal Military College of Australia in December 1984. He also completed graduate education at the Australian Army Command and Staff College and the Australian Defence College. He has a Master of Arts in International Relations, a Master of Arts in Strategic Studies, a Bachelor of Arts (Honors) in History, and a Graduate Diploma of Management Studies. David is also a Graduate of the Australian Institute of Company Directors. Among a range of honors and awards, David was appointed as a Member of the Order of Australia (AM) in 2009 and received a Commendation for Distinguished Service for his service during the invasion of Iraq. He is also the recipient of the US Meritorious Service Medal and the US Defense Intelligence Award for his service to the international intelligence community.