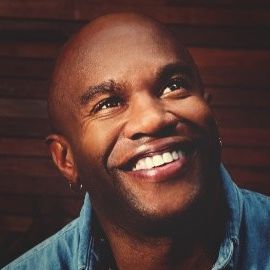 David Julius King, III
Head of Employee Experience, Diversity & Belonging at Shopify; Former Director of Diversity and Belonging at Airbnb
David King, III serves as the Head of Employee Experience, Diversity, and Belonging at Shopify, a position he has held since 2018.
Prior to beginning his work at Shopify, King served as Airbnb's Director of Diversity and Belonging from February 2016 to July 2018. In that role, he led Airbnb's diversity programming throughout the global organization.
Before his tenure at Airbnb, King served as the Director of the Office of Civil Rights and Diversity for the Peace Corps, as well as the Chief of Diversity Management and Outreach for the U.S. State Department. In the latter role, King had the honor of advising former Secretaries of State Condoleezza Rice and Hillary Clinton.
Before transitioning to working in the diversity and inclusion space, King was a lawyer and a teacher. He holds a master's degree from George Washington University, as well as a J.D. from American University's Washington College of Law.
He has previously served on the boards of BUILD and Youth Speaks.
Videos
---
News
---
Airbnb Hires First Director of Diversity
SAN FRANCISCO — Airbnb hired David J. King III as its first director of diversity, part of a broader move by technology companies to build more inclusive work forces.
Mr. King has worked on diversity issues for more than 10 years, first as the chief for diversity management and outreach at the State Department and most recently as director of the office of civil rights and diversity for the Peace Corps. At Airbnb, he will be in charge of making the company and the community of travelers that it supports more diverse.
Airbnb's mission "is to create a world where people can belong anywhere," Mr. King said.
The hiring is the latest move by a tech company to counter the industry's poor track record in encouraging a diverse employee base. Over the last few years, tech companies including Google, Apple and Facebook have published diversity reports that show that their work forces are overwhelmingly male and white. Companies including Twitter have appointed executives to improve diversity efforts.
Airbnb, an app that lets people rent out space in their homes, is used in more than 190 countries and 34,000 cities. The company, which is privately held, is valued at around $25.5 billion.
The company released a diversity report in October, showing that its work force is 54 percent male and 63 percent white. In December, a Harvard Business School paper found that it was harder for hosts on Airbnb to book guests if they had names that sounded African-American.
Since Airbnb is built on a diverse community of hosts and guests around the world, the company should have "the same goals for diversity within Airbnb," said Brian Chesky, Airbnb's co-founder and chief executive, in a statement.
In addition to hiring Mr. King, Airbnb is partnering with two women's nonprofit groups. The company will work with the Global Fund for Women to support travel for female leaders and activists who attend training and speaking engagements across the globe. It is also working with Vital Voices, a global mentoring program, to support the travel needs of its entrepreneurs.