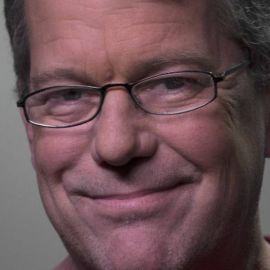 David Kirby is an investigative journalist and author who was a regular contributor to The New York Times, Huffington Post and TakePart. where he covered health, science, politics, the environment, green technology, art and culture. In the 1980s he was a wire-service correspondent covering the wars in Central America and political unrest in Mexico. He has also published four non-fiction books: "Evidence of Harm," (a NY Times bestseller, winner of the 2005 Investigative Reporters and Editors Award for Best Book and one of five finalists for the 2005 Helen Bernstein New York Public Library Award for Excellence in Nonfiction), "Animal Factory," "Death at Seaworld" and "When They Come For You." In 2015, he won the Southern California Journalists Association's award for Best Environmental Reporting. His article for Discover Magazine about toxic pollution crossing the ocean from China was selected as one of the 20 of the year in the book "Best American Science And Nature Writing -2012." He has also contributed to a number of other major magazines. David has extensive experience in public speaking on a variety of topics at major venues and has been interviewed by or made appearances at venues such as The New York Times, Washington Post, Financial Times, Associated Press, CNN, MSNBC, FOX, ABC, CBS, NBC, NPR and many others. He lives in New York City.
Videos
---
Related Speakers View all
---
Dan Fagin

Pulitzer Prize-Winning Journalist, Known for "Toms R...

Clare Rewcastle Brown

British investigative journalist

Felix Marquardt

Co-founder & CEO of Cities & Planets

Antonia Juhasz

Leading Energy Analyst, Author & Investigative Journ...

Majora Carter

Real Estate Developer, Peabody Award-Winning Broadca...

Gary Bencheghib

Filmmaker & Founder of "Make a Change World"

Aparna Pallavi

Environment Journalist, Down to Earth Magazine

Nigel Topping

High Level Climate Action Champion

Leah Thomas

Intersectional Environmentalist

Corrado Maria Daclon

Italian Scientist & Journalist; Professor of Environ...

Lauren Singer

Advocate for Zero Waste, Blogger & Founder of The Si...

Elizabeth Rush

Author of "Rising: Dispatches from the New American ...

Alejandro Durán

Artist Who Collects Trash From the Oceans and Turns ...

Amy Harder

National Energy & Climate Change Reporter for Axios;...

Romain Lacombe

Environmental Entrepreneur, Founder & CEO of Plume Labs

Matthieu Auzanneau

French Author

Jonathan Baillie

Chief Scientist & Senior Vice President of Science &...

Yao Chen

Actress, Philanthropist

Suzanne Goldenberg

Environment Correspondent, Washington Bureau, The Gu...

David Festa

Vice President, Ecosystems, Environmental Defense Fu...
More like David