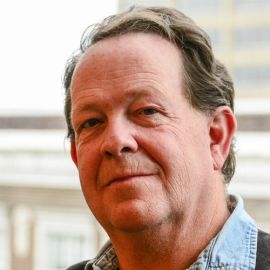 David Neiwert
Award-Winning Journalist, Domestic Terrorism Expert & Author of "Alt America: The Rise of the Radical Right in the Age of Trump"
David Neiwert is a journalist and author and an acknowledged expert in American right-wing extremism. He has appeared on Anderson Cooper 360, CNN Newsroom, and The Rachel Maddow Show and is the Pacific Northwest correspondent for the Southern Poverty Law Center.
His work has also appeared in "Mother Jones" Reveal News, "The American Prospect," "The Washington Post," MSNBC.com, Salon.com, and other publications. His previous books include Of Orcas and Men: What Killer Whales Can Teach Us, and And Hell Followed With Her: Crossing the Dark Side of the American Border and he has won a National Press Club award for Distinguished Online Journalism.
Videos
---
Related Speakers View all
---
Jake Bernstein

Pulitzer Prize-Winning Investigative Journalist & Au...

Holly Bailey

National Correspondent for Yahoo News; Former Newswe...

Richard Lui

Journalist, Anchor of NBC News' "Early Today Show" &...

Jodi Kantor

Pulitzer-Prize Winning Journalist & Author

David E. Hoffman

Pulitzer Prize-Winning Author & Contributing Editor ...

Rinker Buck

Award-Winning Author; Known for "Flight of Passage"

Bob Woodward

Legendary Pulitzer Prize-winning Journalist/Author a...

Kevin Powell

Writer, Humanitarian, President of BK Nation

Bob Sellers

Former CNBC & Fox Anchor; Author of "Forbes Best Bus...

Dolores Barclay

Author, Professor at Columbia School of Journalism &...

Christopher Goffard

Author & Journalist for the Los Angeles Times

C.J. Chivers

Pulitzer Prize-Winning Journalist & Author

Audrey Watters

Journalist Specialized in Education Technology News ...

Juliet Macur

NY Times Sports of the Times Columnist & Best-sellin...

Bonnie Rochman

Award-Winning Journalist; Best-Selling Author of "...

Ben Bradlee Jr.

Extolled author and journalist who spent twenty-five...

Philip Rucker

White House Bureau Chief for The Washington Post

Ryan Grim

Ryan Grim / Washington Bureau Chief at The Huffingto...

Steve Coll

Former President & CEO of New America Foundation; Pu...

John Heilemann

Co-Host, "With All Due Respect;" Managing Editor, Bl...
More like David