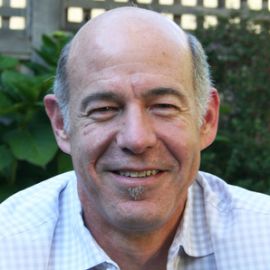 David is a former ad agency President and Internet marketing executive who now works with entrepreneurs, artists and students to focus their ideas. He created Box Out Industries to work with organizations and Spiral Staircase to collaborate with artists. David is also a frequent speaker on storytelling and innovation and serves as Executive-in-Residence at Berkeley Haas Business School.
With Box Out, David advises emerging Internet and consumer technology companies. He specializes in helping new companies clarify their business and product strategy through a fanatical focus on the customer. With his production company, Spiral Staircase, David produces theatrical projects. He is currently producing an original musical by 3-time Grammy winner Bruce Hornsby.
David started his career at JWT New York and eventually became President of JWT West in San Francisco. In 1998, he brought his strategic and marketing leadership to two Internet start-ups – Quokka Sports and the FeedRoom. He later joined Yahoo! in 2002 as VP marketing. In various roles at Yahoo!, David led business-to-business and consumer marketing efforts across virtually all of Yahoo!'s products serving 500 million users globally.
David serves on the Board of the American Conservatory Theater and the Destiny Arts Center.
David earned his undergraduate degree from Brown University, and an MBA from Columbia University. He lives in Berkeley, California and his wife Carla, daughter Taryn and son Jesse. When not working on story-telling, David is on a bike, in his garden, or traveling some place with very good food.
Videos
---