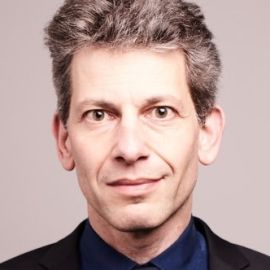 David Rowan, founding Editor-in-chief of WIRED's UK edition (2008-17), is the author of "Non-Bullshit Innovation: Radical Ideas from the World's Smartest Minds" (Transworld, 2019), a global quest for bold corporate innovation in the face of technology-led disruption.
During his time at WIRED, Rowan was passionate about innovative people, products, and businesses changing the world. Rowan is known for his monthly "Digital Life" column in GQ magazine and the "Tech Traveller" column in Condé Nast Traveller.
Since his time as editor-in-chief, Rowan has focused on his career as a keynote speaker in the tech industry and can speak widely on topics ranging from the future of luxury brands to the new rules of business in a mobile-internet age. His engagements have taken place all over the world, including Dubai, Geneva, Moscow, and Shanghai.
David brings his extensive experience as a newspaper and magazine editor, and television broadcaster, to communicating complex trends in clear, accessible ways that give audiences that "Aha" moment of understanding. His presentations are fast-paced, energetic, visually stimulating, packed with concrete examples, and infused with wit.
His recent audiences include leading global banks (Goldman Sachs, HSBC, Barclays); real-estate professionals (CBRE, Cushman & Wakefield); consulting firms (McKinsey, Tata, Capgemini); manufacturing and retail businesses (Castrol, Technogym, Panasonic); and governments. He also moderates for the World Economic Forum and the UK and French governments. Despite his heavy speaking schedule – recent engagements ranged from Brazil to Mumbai – David takes pride in custom-researching every presentation for that particular audience.
Videos
---
Speech Topics
---
How to survive and prosper in a world of exponential technologies
What you can learn from the smartest people in Silicon Valley
The internet of things, big data and artificial intelligence: why the rules of business just changed
What gamification means for business advantage
How to create a culture of innovation
Ten technology megatrends you can't ignore
What big data means for your business
Technology megatrends that will transform the hospitality industry/ finance industry/ insurance industry/ travel industry/ media industry
The opportunities of 3D printing and the new "maker" culture
RECENT TALKS:
—Lessons from my global quest for non-bullshit innovation
—How to create a culture of innovation
—How artificial intelligence and automation can boost your business
—The new rules of business
—How to profit from digital disruption
—What startups can teach your business
—How emerging technologies will impact financial services / recruitment / real estate / healthcare / agriculture / travel etc
—Why the world will never move this slowly again
—The future of the workplace
—Ten technologies shaping our future
—Ten lessons I've learned from the world's fastest innovators
—New business models that are redefining industries
—The future of the customer experience