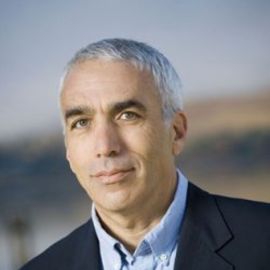 David Sheff is the author of Beautiful Boy: A Father's Journey Through His Son's Addiction and his latest, Clean: Overcoming Addiction and Ending America's Greatest Tragedy.
Beautiful Boy is an award-winning, #1 New York Times bestseller that recounts Sheff's harrowing struggle to help his son Nic overcome his methamphetamine addiction. Following its publication, Sheff met countless people struggling to prevent drug use and abuse and survive addiction - their own or a loved one's. These encounters led Sheff on a ten-year mission to determine why America is losing its war against drugs and so many of its children in the process.
His search culminated with Clean, a myth-shattering look at drug use and treatment. Based on the latest research in psychology, neuroscience, and medicine, Clean's premise is that drug use is preventable and addiction is a preventable, treatable disease. Sheff rejects the stigmatization of drug use and calls for a new approach that treats use and addiction for what it is: a health crisis that is costing America $600 billion a year (in healthcare costs, crime, lost productivity, and more) and killing 350 people a day - more than any disease other than cancer and heart disease. This revolutionary work offers clear and cogent counsel for parents, schools, and communities, as well as addicts themselves.
David Sheff frequently speaks to schools, community groups, and conferences devoted to understanding mental health about effective methods to prevent drug use and abuse and about addiction on high school and college campuses. He argues that by addressing addiction, we take serious action against a host of other problems created and exacerbated by addiction, such as gun violence, domestic abuse, and any other mental illness-related issue. His ongoing research and reports on the science of addiction earned him a place on Time magazine's list of the world's most influential people.
Speech Topics
---
Drugs, Guns & Violence: How Addiction Feeds Every Other Issue
Addiction not only kills more people than any disease other than cancer and heart disease, it's the number-one cause of non-natural death. As tragic as gun violence is, it takes about 15,000 lives a year while addiction takes 115,000. That's 320 people a day. But addiction often causes or exacerbates gun violence and other issues. In some communities, 80 percent of crime is related to drug use. Addicts commit crimes on drugs and for drugs. Author and speaker David Sheff has dedicated his life to advocating addiction prevention and rehabilitation and discusses how taking action against this one issue would curb a host of other problems, such as gun violence, domestic abuse, and other social ills.
Addiction in the Family? You're Not Alone
Realizing that killing himself would not just affect his own life but affect those who loved him helped bring speaker Nic Sheff back from a drug-infused abyss. Knowing firsthand the perils of abuse, today Sheff reaches out to those facing the same struggles. His book, Tweak: Growing Up on Methamphetamines, reassures young people in similar situations that they are not alone. By sharing his harrowing yet inspirational story in his book and in presentations, he shares his message that those battling addiction are not stuck in a vacuum - somebody out there loves them and will help them come back to the surface.
Letting Go: A Father's Journey Through His Son's Addiction
Addicts don't stop caring about the people they love. But as addiction takes over, it commands a person's mind and body to the point where all they can think about is getting the drugs into their system while loved ones are sidelined, feeling helpless. In this powerful presentation, speaker David Sheff shares the story of his son Nic's addition and the impact it has had on their family. Based on his New York Times best-selling book, Beautiful Boy: A Father's Journey Through His Son's Addiction, and his son Nic's bestseller, Tweak: Growing Up on Methamphetamines, they tell the story from both sides of addiction in this riveting presentation.
Prevention: What Works & What Doesn't
Having devoted recent research to exploring the topic of prevention, speaker David Sheff is at the forefront of what has become a main focus on addressing addiction. The basis for his forthcoming book, The Thirteenth Step, his findings look at the driving forces behind addictive behaviors, noting that most drug and alcohol use isn't about the drugs and alcohol, but rather about life. In understanding that, we can finally find an effective way forward in successfully preventing addiction.
An Evening of Addiction, Hope, & Redemption with Nic & David Sheff
Related Speakers View all
---
Chris Herren

Former NBA Player & Speaker on Substance Abuse Disor...

Wes Moore

CEO of Robin Hood Foundation, Best-Selling Author & ...

Archbishop Desmond Tutu

Nobel Laureate & Human Rights Activist

Alvin Poussaint

Psychiatrist, Media Consultant & Author

Rye Barcott

Co-Founder & CEO of With Honor, Veteran and Author o...

John Zogby

Trendspotter & Leading Pollster

Alexandra Cousteau

Environmental Activist, Storyteller & Ocean Advocate

Michael Patrick MacDonald

Best-Selling Author

Geoffrey Canada

Inner-City Youth & Education Advocate

Dean Karlan

Behavioral Economist, Social Entrepreneur & Author

Cynthia Lowen

Filmmaker of Bully & Poet

Juan Williams

New York Times Best-Selling Author, Fox News Politic...

Nicholas Kristof

Pulitzer Prize-Winning New York Times Columnist & Po...

Victoria Rowell

Classically Trained Dancer, Actress on "The Cosby Sh...

Sonia Nazario

Pulitzer Prize-Winning Author & Journalist; Author o...

Ralph Nader

Former Presidential Candidate for the Green Party, C...

Jonathan Kozol

Educator & Social Justice Advocate

Naomi Judd

Grammy Winning Singer-Songwriter, New​ ​York​ ​Times...

James Garbarino

Author, Psychologist, Expert on Violence & Children;...

Elizabeth Cohen

Senior Correspondent for the CNN Health, Medical, & ...
More like David