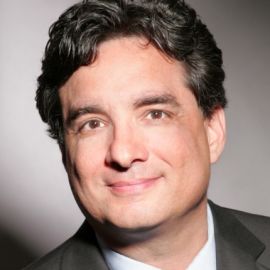 David Snyder
Business Author, International Thought Leader and Consultant in Leadership Assessment and Development, Creative Writer, Musician, Composer
David Snyder is an international thought leader in Leadership, Performance Management, Customer Service, Sales and Business Psychology. He is also certified to build validated leadership assessment tools at the individual and organizational level. His books have been published in numerous languages worldwide, where he is highly regarded as an author and consultant in the field of leadership assessment and development.
David's clients have included RTI, one of the largest research organizations in the world, where he helped develop best practices in commercial work for RTI's Predictive Analytics team. His graduate studies at the Mind/Body Medical Institute of Harvard Medical School yielded published research findings on brain biology and emotional styles.
Through Snyder, Inc., David has built a diverse portfolio of subsidiaries. He is currently working with leading medical entrepreneurs nationwide to build integrated software solutions for coordinated patient care. Also, David is helping to develop software based platforms that allow businesses—for the first time—to analyze the emotional content of call center conversations and recruitment interviews. He is the author of two critically acclaimed business books, How To Mind Read Your Customers and How to Hire a Champion. How to Hire a Champion was named as an "outstanding work" and one of the best books available on building high performance teams by the Bloomberg Organization. He holds a graduate degree in psychology from Harvard and an undergraduate degree in English and Comparative Literature from the University of North Carolina at Chapel Hill.
He is also a playwright and composer, songwriter, jazz musician, and multi-instrumentalist.
Specialties: Two decades of experience Business Intelligence and Customer Response strategies, building high performing teams, creating competency models for high performing individuals and high performing organizations, process improvement, change management, establishing competency-based behavioral performance metrics, management development.
Speech Topics
---
How to Mind Read Your Customers: The Science and Psychology Behind Increased Sales and Customer Retention
Based upon his internationally acclaimed book by the same title, this compelling speech gives numerous examples of how the world's most successful people achieve their success by having a special ability to form positive relationships with almost everyone they meet. It is this powerful and expansive network of allies—combined with a laser focus on priorities— that allows them to achieve almost superhuman goals. Prior to writing How to Mind Read Your Customers, David served as the editor of an international magazine on leadership and had the opportunity to interview more than 3,000 world leaders about their personal philosophies on what it really takes to earn trust and build lifelong business relationships.
How to Hire a Champion: Best Practices and Tools for Hiring High Performing Individuals
Based on his critically acclaimed book by the same title, David gives an exhaustive look of the core traits of high-performing individuals in the workplace. He also describes how the process of building a strong organization involves the practice of both finding and then mentoring champions—those individuals who have a strong, innate desire to prove themselves. As David also points out in this compelling speech, champions are only drawn to organizations that have a strong culture. In job interviews, champions can tell whether an organization's culture is based upon a strong but fair work ethic, brilliant ideas, lofty ideals, lofty goals, mutual respect, great leadership and a great opportunity to prove oneself in a challenging environment. If champions do not feel the culture is a culture where they can grow, they probably will not join.
Why Character Counts: Research and Recommendations on the Link Between Character and Success. A "must-have" learning experience for High Performing Individuals and High Performing Organizations
Drawing upon the research behind his books and studies on leadership, David describes in great detail the core character traits of highly successful people, traits such as optimism, perseverance, resilience, integrity, and a desire to prove oneself. He also shows how these traits—fundamental to successful businesses and even such honorable institutions as the Marine Corps—can be developed and strengthened over time, if one has a strong mentor. He also describes how each one of us has a personal responsibility to mentor these important character traits in the interactions we have with every person we meet— if our true intention is to help build a better world. Finally, David shows how people of outstanding character almost always achieve great success over the long haul, even if they have to make crucial sacrifices in the short-term for the sake of personal integrity, honesty and doing the right thing.
Jazz It Up!: A High Octane Speech on the Relationship Between Creativity, Passion and Business Performance. How to Nurture and Tap Into the Creative Power of Your Team
This high octane speech is nothing but pure fun and touches on themes that are way of the box. David is not only an author, corporate advisor and entrepreneur, he is also a prolific songwriter, composer and jazz musician. He shows how creativity and the freedom to innovate in a supportive and encouraging environment lie at the heart of both corporate success and individual success. David encourages all individuals and organizations to be fearless when it comes to embracing one's own unique brand of creativity. Everyone is unique and has powerful gifts to offer. Wildly successful companies such as Apple were based on this type of hyper-creative culture. In but one example, David argues this: it makes no sense to listen to the radio and try and copy what one hears. Highly creative people who try to make a difference in the world listen to the radio and then try and write a song that's a hundred times better than what they just heard.
The Heart of Authentic Leadership: Identifying and Personifying your own Profile of Courage
All great leaders have a unique and compelling story of heroism, even if their acts of heroism were small acts of courage done on a daily basis out of the public spotlight. Regardless of the circumstances, every person's personal story of courage in the face of adversity defines who they are as a leader. In this powerful speech, David describes famous examples of courage under fire across a broad spectrum of leadership and humanity. He also demonstrates that all of us must learn to honor, remember and embrace the story of our own lives and our own moments of courage under fire—because these are the most important assets that we have. These deeply personal stories of our own outstanding moments of courage and conviction truly define the heart of authentic leadership—and also define the potential we have for making even greater contributions as leaders in the future.
Books
---
Related Speakers View all
---
Haydn Shaw

Expert in Generational and Cross-functional Roles, C...

Jason Young

Former Senior-Level Manager at Southwest Airlines & ...

Story Musgrave, M.D.

Retired NASA Astronaut; Physician & Professor at Art...

Ronnie Doss

Team Trainer for NASA, Author, Leadership & Personal...

Jeffrey Tobe

Change Management & Innovation Guru; Author of "Colo...

Emilie Aries

Author, Podcaster, Founder & CEO of Bossed Up

Jack Zenger

Co-Founder and CEO of Zenger Folkman; Expert on Lead...

Candace Reese

The CEO Pundit: Empowerment Speaker, Inspirational C...

John P. Kotter

Leadership & Change Management Guru

Marshall Goldsmith

Executive Educator & Coach; Best-Selling Author of "...

Marcus Buckingham

Peak Performance Expert, Best-Selling Author, Resear...

Dr. Sheila Murray Bethel

Global Leadership, Change, Motivation Expert; Author...

Mark DeVolder

Change Management & Employee Engagement Expert

Mark C. Thompson

Executive Coach & Author

Mark Sanborn

Leadership, Teamwork & Performance Expert; New York ...

Rob Waldo Waldman

Decorated Fighter Pilot; Power of Relationships & Tr...

Jack Uldrich

Global Futurist & Author

Patrick Lencioni

Management Consultant; Founder & President of The Ta...

Libby Gill

Leadership Expert, Executive Coach & Award-Winning A...

Ram Charan

World-Renowned Business Advisor, Execution Expert & ...
More like David