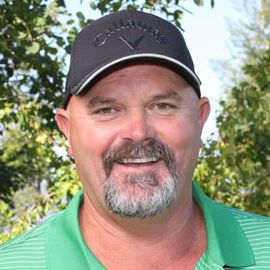 David Lee Wells, nicknamed "Boomer," is a former Major League Baseball pitcher. He pitched the fifteenth perfect game in baseball history. He is tied only with Kenny Lofton for appearing in the post-season with six different teams. Wells is currently a broadcaster on MLB on TBS and the host of "The Cheap Seats" on FOXSports.com.
Wells debuted for the Toronto Blue Jays in 1987 as a reliever and did not secure a job as a full-time starter until he was 30 years old. During his six seasons with the Blue Jays, Wells complied with a 47-46 record and a 3.88 ERA all together. Wells was part of the 1992 World Series winning team, the first time Wells got a championship ring.
Shortly after parting ways with the Blue Jays, Wells signed with the Detroit Tigers. He emerged as a top-flight pitcher in 1995, when he was 32. After starting the year at 10-3 for the struggling last-place Tigers, Wells made his first All-Star Game appearance. Wells had a 26-19 record and a 3.73 ERA during his tenure with the Tigers.
After a brief tenure with the Cincinnati Reds and the Baltimore Orioles, Wells signed with the New York Yankees. After posting a 16-10 mark in 1997, Wells pitched very well in the Yankees' record-setting 1998 season. He rang up an 18-4 record, finished fifth in the league in ERA (3.49) and was third in voting for the Cy Young Award.
On May 17, 1998, Wells pitched the fifteenth perfect game in baseball history, when he blanked the Minnesota Twins, 4–0. On September 1, 1998, Wells came fairly close to recording a second perfect game -- an unprecedented feat for an individual pitcher's career, not to mention a single season. Pitching against the Oakland Athletics, he allowed no walks and only two hits, the first of which came with two outs in the seventh inning when Jason Giambi fought off an 0-2 count and singled.
After the season, Wells returned to the Blue Jays. He continued to win north of the border, with records of 17–10 and 20–8 over the next two years.
After a short season with the White Sox, Wells returned to the Yankees. On September 28, 2003, the final day of the regular season, Wells earned the 200th win of his career.
On January 1, 2004, Wells was signed as a free agent by the San Diego Padres to a one-year contract. Wells posted a 12–8 record with a 3.73 ERA to start off his second stint in the National League. On December 11, 2004, Wells signed a two-year deal with the Boston Red Sox and took the uniform number 3, in honor of Babe Ruth. He went on to post a 15-7 record, with a 4.45 ERA. In 2006 and 2007, Wells played again with the Padres, and he ended his career with the Los Angeles Dodgers.
In 2007, it was revealed that Wells has been diagnosed with Type 2 diabetes. His mother also had diabetes and passed from the disease. He started the David Wells Foundation, which raises money to help combat diabetes.
Related Speakers View all
---
Bernie Williams

Former Outfielder for MLB's New York Yankees & 4-Tim...

Curt Schilling

Former Pitcher & 6-Time MLB All-Star; World Series M...

Roger Clemens

He and his wife, Debbie, make their home in Houston ...

Mike Mussina
Jason Giambi

Professional Baseball Player; 2000 American League M...

Joe Torre

Chief Baseball Officer for Major League Baseball; Na...

Jim Abbott

Former One-Handed Major League Baseball Pitcher

Andy Petitte

Heading into the 2012 Major League Baseball playoffs...

Jay Cutler

Former NFL Quarterback For The Chicago Bears & The M...

Mike Piazza

National Baseball Hall of Famer, Twelve-Time MLB All...

Jose Canseco

Former Major League Baseball Outfielder and Designat...

Wade Boggs

National Baseball Hall of Famer, 12-Time MLB All-Sta...

Dennis Eckersley

Baseball Hall of Famer and Sports Analyst; 24 year c...

Dave Winfield

National Baseball Hall of Famer & 12-Time MLB All-St...

Steve Garvey

Cancer Survivor; Former Professional Baseball Player...

Lou Merloni

Sports Radio & Television Personality; MLB Veteran

Joe Theismann

World Champion Quarterback, Broadcaster & Entrepreneur

Darryl Strawberry

Former American Major League Baseball Outfielder

Willie Randolph

Former Major League Baseball Second Baseman and Manager

Jim Palmer

Former Pitcher for the Baltimore Orioles & National ...
More like David