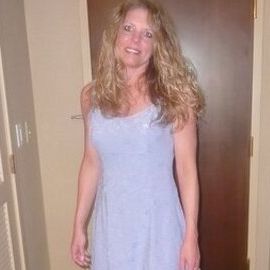 Dawn Helmrich
Survivor of sexual assault
Synopsis of my presentation style:
I remember when I realized how rich life could be. I was sitting on my porch, quite frankly feeling sorry for myself. My job was not going well and I felt like I had the weight of the world on my shoulders. Every time life got me down I blamed it on my mental illness from all the trauma in my life. I suffered from anxiety disorder and every time my life got out of control I used that as an excuse. I was a survivor of sexual assault, my dad was an alcoholic when I was growing up and I had trauma dang it, that is why my life was falling apart.
 My friends and family were telling me how wonderful I was and how I could do anything I wanted to do if I just put my mind to it. They said things like "determination" "perseverance" "tenacity" blah blah blah…, I was feeling the feeling of impending doom. Now come on you know what that feels like, we have all felt that way. You are to the point were you feel so sorry for yourself that you tell people how awful you are, or how depressed you are just so they will say something like. "Don't feel that way Dawn, you are a fabulous person and everyone thinks so." You knew exactly what they were going to say, but you just had to hear it out loud. That is the place I was in.
 One of my best friends strongly believes that you create your own destiny and at the rate I was going the creation of my destiny was leading me to a stinky hole in the ground. Even though I was getting all this great advice and positive affirmation I wasn't listening to a darn thing. I got mad when someone told me I was fantastic, I got mad when someone told me to pick my self up and dust myself off and I got mad when people told me the truth "get over it and move on." So what was it that made me realize how rich life could be… show tunes, yep folks show tune.
 It was 9:00pm in the middle of June, summer break for my kids. I was sitting on the porch and yelled for them to come in the house and get ready for bed. After they brushed their teeth my husband put my son on his shoulders and walk him off to bed, he quietly whispered to my son "Mr. Sandman bring me a dream." Now the reason he quietly whispered these words to my son is that my husband didn't know the whole song, only that part. And I have a very annoying habit of knowing the words to just about every song from a 1950's ballad to today's latest and greatest top 40. But I did hear him and I bust out very loudly with my rendition of this song. My husband is playfully yelling at me to knock it off and Mr. Sandman is requesting that I stop. My son and daughter are on the floor laughing and I am continuing to sing very loudly. Mr. Sandman turns into "Your Never Fully Dressed Without a Smile" We are now in the living room and I am doing a full routine with high kicks and everything. My husband is loosing it at this point once again playfully reminding me that I am getting  my children all riled up right before bedtime. By the time I am done with the song my son has his IPOD out begging to record me for his future amusement. I politely decline thinking geez if this ends up on Facebook I am forever ruined.
 We finally get the kids to bed and my face hurts from all the laughing I had been doing my throat hurts from how loud I was singing and my hip feels like it is going to fall off from the high kicks during my impromptu show. As I sat down on the couch I realized at that very moment that I was living in the moment. I was present with my family. I was not thinking about the past or dwelling on the future I was in the present. That is what I want to talk to you about today. Living in the present…
 Living in the present isn't as easy as it sounds. Life gets in the way a lot. I spent a lot of my life trying to get somewhere. Get my college degree, get married, get children to do what I say, get a head. As the saying goes, all that get up and go, got up and went and it left me behind.
 I was the queen master at feeling sorry for myself in one sentence and then in the next sentence proclaiming my faith in God. I WILL PUT THESE PROBLEMS IN GODS HANDS. And trust me when I said it I meant it and I tried to "give it over to God" as often as I could muster up the strength, but within minutes I was right back to feeling sorry for myself, or angry at the world for the hand I was dealt during a crisis.
 Sometimes I would say out loud "what do I have to complain about, I have a house, two beautiful children a wonderful husband and an amazing family" Once again I meant every word of that statement when I said it, but I would land right back into that impending doom mode. So on that day in my living room with my family when I felt like the weight of the world was off my shoulders for that 15 minutes, how could I make every day like that moment. What could I do to be present for my family.
 Cuz lets be realistic, dwelling on the past and dreading the future are two things that don't make for a very happy family. Let's face it on that day in the living room I think my children were so happy to see me laughing and smiling that I could have been completely off pitch (which I wasn't by the way) and embarrassing them in front of their friends and they would not have cared. Mom was playing with them and entertaining them and having fun. Something they had seen much of lately.
 So I did some soul searching. Now soul searching is an interesting thing. You can't buy a book on soul searching, well actually you can, I have read them and they don't really work… soul searching often happens when you hit a cross roads so complicated in your mind that you simply don't know what to do. When I say complicated in your mind I am not talking about the situation itself. Your cross roads could seem very simple to people on the outside but to you the complexity of what to do can be so great that you draw a blank. That is where I was at. I was staring at a big blank piece of paper and I needed to find the answers.   
Videos
---
Related Speakers View all
---
Koya Webb

Spiritual Health & Wellness Educator

Sarah Braid

Managing Director of Operations for Accenture's UKI ...

Lili Powell

Professor, Consultant & Coach

Alisha Boe

Actress, Known for "13 Reasons Why"

Dr. Janet Taylor

Self Care & Wellness Activist, Psychiatrist, Author ...

Chamique Holdsclaw

Mental Health Advocate, Olympic Gold Medalist & Form...

Malaak Compton

Activist & Philanthropist

Sindi Somers

Animal Advocate, Writer, Animal Communicator, Medita...

Brooke Shields

Actress & Mental Health Advocate

Robin Givens

Actress, Author & Domestic Abuse Awareness Advocate

Shannon Fox

Shannon Fox is a successful licensed psychotherapist...

Sierra Bender

Empowerment Coach and Visionary Healer for the Mind,...

Dr. Molly Barrow

Well-Known Relationship Expert and Author; Licensed ...

Jasmin Sculark

Pastor, Teacher, Evangelist, Author and Philanthropist

Bea Dixon

Founder & CEO, The Honey Pot

Diana Falzone

Former-Fox News Journalist, Radio Host & Women's Hea...

Bethanie Baynes

Founder, Breadwinning Women of the World; Director, ...

Rebecca Anne Nguyen

Author, Creative Nonfiction Writer, Feminist & Menta...

Jillian Mercado

Model & Activist

Sabrina Bensawan

Co-Founder of Saab Shares, Supporting Children's Edu...
More like Dawn