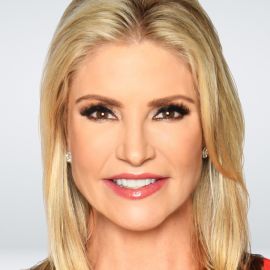 Dayna Devon is known for her work as a journalist. She was the co-anchor of the television show "Extra", joining in 1999 as the weekend anchor and then becoming the weekday anchor in 2003.
In January 2009, Devon became an on-air presenter on HSN, representing the Sensa Weight-Loss System. She also had a regular blog on hsn.com. In the fall of 2009, Devon moved to ShopNBC, regularly presenting Sensa systems in "Our Top Value" presentations.
As of January 2013 Devon is a cast member of the new TLC reality show "Plastic Wives".
In August 2016, she made appearances as one of the co-hosts of the "Hollywood Today Live" daily show. She currently is a reporter for KTLA-TV in Los Angeles.
Videos
---