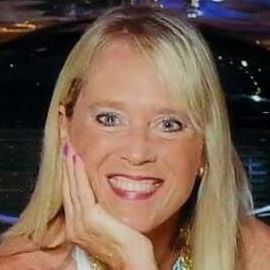 Debbie Leoni
Professional Speaker, Executive Coach and Author
Debbie Leoni is a Professional Speaker, Executive Coach and Author. Debbie's unique strategies and processes help clients identify their hidden fears and shift the fears into courage. Debbie has helped thousands of professionals create work and life balance by living fearlessly, accessing their pain to experience fame, confidence and success.
Debbie supports executives to identify their goals, and takes another step by assisting them in exploring their inner world and the mental and emotional obstacles that block their success. Once both the vision, goals and obstacles are realized, Debbie mentors her clients to manifesting their vision and creating the life they never imagined they could create.
Debbie designed and created Fearless Living Leadership Training, a 9 month class for executives and professionals who want to take their leadership skills to the next level. Fearless Living Leadership Training is designed to train her students to using the powerful energy of fear into courage. This leadership training is unique as it, too, addresses the mental and emotional component of being a leader. Debbie mentors her students to communicate more effectively at work and at home, to set and maintain clear boundaries, to delegate in a manner that they've never experienced, resulting in increased productivity in the workplace, as well as a higher level of work/life balance.
Debbie's students have claimed that they feel unrecognizable to themselves upon completion of her workshops and trainings.
Debbie's bestselling book "Pure Wealth: 26 Ways To Crazy Profitability" is the complete business book, offering stories and expertise that will have you combine your passion for a purpose into a thriving business.
Debbie Leoni lives in Geneva, Illinois and loves to spend time in the outdoors, with family and in meditation.
Speech Topics
---
Stress Busters: No More Excuses!
Escape The Weight: The Emotional Component of Making Healthy Choices
Fearless Living: From Stuck To Unstuck
Daily Balance: Are You Kidding Me?
Related Speakers View all
---
Liene Stevens

Author, speaker, and behavioral psychology expert wh...

Michelle Barr

Business Coach and Mindset Mentor

Russell Walker

Author & Expert on Big Data, Analytics, Risk & Inter...

Annette Lynch

Beach Volleyball Olympian, Speaker, Author & Coach

Laurence Winmill

Laurence Winmill is probably one of the most dynamic...

Liz Wiseman

President of The Wiseman Group & Bestselling Author ...

Mary Davis Holt

Women's Leadership Expert, Executive Coach, and NY T...

Chanti Niven

Author, Coach & CEO of Captivating Academy

Saj-Nicole Joni

Business Strategist & Advisor

Steve Farber

Best-Selling Author the Radical Leap; Consultant and...

John Mattone

Top Ten Leadership Authority, Top Twenty Executive C...

Mark C. Thompson

Executive Coach & Author

Ken Shelton

Business Author, Editor, Founder and CEO of Executiv...

Tim Sanders

Bestselling Author, Technology Pioneer, Expert on Co...

Peg Neuhauser

Corporate cultures expert and author of Culture.com

Patrick Lencioni

Management Consultant; Founder & President of The Ta...

Joseph Grenny

New York Times Bestselling Author; Leading Social Sc...

Marshall Goldsmith

Executive Educator & Coach; Best-Selling Author of "...

Dr. Kevin Freiberg

World-Wide Best-Selling Author, Speaker & Advisor

Dr. Jackie Freiberg

Corporate Culture & Leadership Strategist, Best-Sell...
More like Debbie