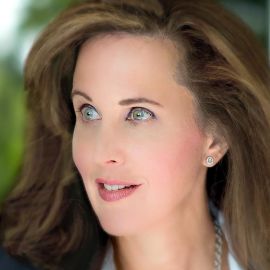 Our most revered business icons of the last few decades are bold risk-takers who succeeded, such as Sir Richard Branson, Elon Musk and Steve Jobs. Yet, in today's stock market-driven economy, companies are playing it safe, with too many leaders focused on short-term gains, and not enough on value creation. Our political leaders won't make a move without polling their most important constituents. Corporate leaders will follow the wishes of their biggest stakeholders, favoring safe incremental improvements over bold, game-changing strategies. The result is a static business culture that generates forgettable results – even as the world demands big solutions.
So, how do we get back in the risk-taking game? By breaking a few eggs.
In The Risk Factor: Why Every Company Needs Big Bets, Bold Characters and the Occasional Spectacular Failure, Deborah Perry Piscione takes the most comprehensive look at this crucial, undervalued leadership behavior, and outlines how leaders must pivot to support risk-taking across the organization, rather than mitigating it. Exploring the heroes of risk, and the role risk-taking and failure-tolerance play in their successes, Piscione makes a compelling case for bold idea creation and decision making practices in leadership, corporate culture, talent development, smart work, sales and marketing, innovation and intellectual property, and crisis management. Drawing on case studies from a wide range of now-famous giants (Amazon, Netflix) and successful start-ups (Tesla, salesforce), she distills lessons for both new entrepreneurs and established companies whose longtime risk aversion has cost them more than they realize.
Deborah Perry Piscione is the author of The New York Times best-seller Secrets of Silicon Valley: What Everyone Else Can Learn from the Innovation Capital of the World and the co-author of Unfinished Business: The Ten Most Important Issues Women Face Today. Secrets of Silicon Valley has been called a "must read for anyone who wants to learn from Silicon Valley's success."
Piscione is a seasoned Silicon Valley entrepreneur in digital and traditional media who fell into entrepreneurship after a cross-country move from halls of power in Washington, DC. She built three companies in six years: BettyConfidential, a leader in the content and ecommerce space; Alley to the Valley, a network of the world's most influential women; and Chump Genius, an educational gaming company for kids. Piscione spent 18 years as a policy staffer in the US Congress and the White House and as an on-air commentator.
Deborah Perry Piscione has won numerous awards, including the Silicon Valley Woman Business Owner of the Year in 2009, a Gracie Allen Award and a distinguished award from The White House Project. As an expert on Silicon Valley, its management and creating entrepreneurial ecosystems, Piscione shares Silicon Valley secrets with governments, businesses and organizations around the world, suggesting ways other entities can achieve a similar alchemy.
Speech Topics
---
Bold Leadership
Leadership is about courage. The courage to chance failing as the price for succeeding big. The courage to ignite the passions of your workforce and being open to great ideas from anyone at any time. It is about doing what is right, and seizing the moment when the iron is hot. So, why is this so hard? Because in all of the books and speeches about leadership, what has been neglected is how to master the art of risk-taking. In this exciting presentation, Deborah Perry Piscione shows how risk can become an incredibly powerful tool in the leader's tool belt:
Building a Culture of How
Corporate culture is the single greatest competitive differentiator, and is crucial to an organization's long term success. Company culture is not just about what you do, but how you do it. Yet, every company culture is different, with its own hierarchies, preferred communications methods, sources of inspiration and energy, and unfortunately, its own series of speed bumps and gates that slow down change and hamper risk-taking. Yet, more has been learned than ever before about creating and adapting cultures that are fast, agile, collaborative and highly creative. An expert on corporate culture, Deborah shares her original cultural methodology on how companies should operate to best achieve an innovation culture and the blueprint of A Culture of How.
Pressing the HR Re-Set Button
HR has been seen by a majority of company executives as the part of the organization that limits opportunities for innovation. Why? In her extensive research, Deobrah has identified the reasons for this negative perspective. More importantly, she shares the incredible opportunity for HR to hit the reset button to reinvent and be a partner in strategy, innovation and progress. HR is in the best position to do so, as it is the only part of the organization that touches every other part of the organization. She explores the big ideas that not only keeps HR relevant, but to be a driver for innovation and talent processes that will maximize the success of the entire organization.
Two Words That Will Change Innovation
Not every company will be at the fore front of disruptive innovation. To many, the exercise feels a bit like herding cats. For this reason, Deborah has worked with several of the most innovative companies in the world to develop an original methodology in innovation called, "Improvisational Innovation," which democratizes the ability for anyone at any level to create and experiment. Improvisational innovation offers a formal process by which anyone can submit ideas, be taken seriously and be protected in the process. It provides an opportunity for new revenue streams as well as processes that advance greater efficiencies. Deborah helps you understand how to help you shift to more effective innovation processes in your organization and teams.
Creating Entrepreneurial Ecosystems
Why do governments around the world continuously send delegations to Silicon Valley to try to discover its secrets? In a time of economic downturn, what can Silicon Valley teach the rest of the world about entrepreneurialism and innovation?
The secret is in the synergy that creates an entrepreneurial ecosystem. In this keynote, speaker Deborah Perry Piscione explains how different parts of the ecosystem come together as an interconnected web: the innovative approaches to business and finance, the collaborative ventures between private and public sectors, the interplay between higher education and the business community, the networks, the commercialization know-how, the open attitude toward immigrants, and all the other extras that attract the creative class and boost the quality of life.
But then there's also that elusive spark: the quality of entrepreneurialism that is the region's signature asset - its sport, religion, and identity. As Piscione explains, there are six characteristics that all Silicon Valley entrepreneurs radiate: passion, authenticity, love of ideas, appetite for risk, trustworthiness, and resilience. With the spirit of entrepreneurialism at the heart of the ecosystem, you create a distinct and extraordinary culture in which business is conducted not as cutthroat competition but as open inquiry and collaboration that nurture ideas, talent, products, and human potential.
Piscione's presentation captures the best of Silicon Valley so that others may create similar ecosystems and share in its success.
The Rise of the Intangible Asset Economy
Are we moving from an innovation economy to an intangible asset economy? Patents are playing an increasing role in the value of a company. Though the innovation economy relied on intangible assets like patentable ideas, it was never the ideas themselves that were bought and sold – rather, the companies and products that sprang from them. That economy still requires commercialization and monetization. In an intangible asset economy, what is being incentivized and rewarded (and bought, sold, traded and rewarded) is not the full lucrative manifestation of the idea, but the idea itself, protected by law as intellectual property. This speech will explore this question in great detail, and present the research that proves that an intangible asset economy is here.
Related Speakers View all
---
Star Jones

Former Co-Host of "The View", Social Justice & Heart...

Ben Stein

Political Economist, Commentator, Author & Actor

Annabelle Gurwitch

Actress & Humorist

Caroline Baron

Award-Winning Producer & Founder, FilmAid

Andrea Mitchell

Award-Winning Chief Foreign Affairs Correspondent at...

Laura Ingraham

Political Commentator, Television Host & Journalist

Catherine Crier

Acclaimed Author, Former Judge, Award-Winning Journa...

Dr. Holly G. Atkinson

Award-Winning Medical Journalist

Hoda Kotb

Broadcast Journalist, Television Personality, Author...

Malaak Compton

Activist & Philanthropist

Janine Turner

Actress, Author & Radio Host; Columnist for the Wash...

Terry Savage

Personal Finance Expert, Investment Advisor, Syndica...

George Ross

Trump's Right Hand Man

Ellen Goodman

Pulitzer Prize-Winning Columnist, Author, Speaker & ...

Pat Mitchell

Editorial Director & Host of TEDWomen; Co-Chair of t...

Alexandra Cousteau

Environmental Activist, Storyteller & Ocean Advocate

Iris Krasnow

Best-Selling Author & Relationship Expert

Jon Stewart

Talk Show Host, Comedian & Producer

Judge Cristina Perez

Lawyer, Judge "Cristina's Court," Community Activist

Holly Robinson Peete

TV Personality & Autism Advocate
More like Deborah