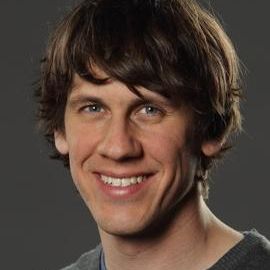 Dennis Crowley is the co-founder and Executive Chairman of Foursquare, the location intelligence company that powers products used by more than 50 million people every month across 100 countries. Previously, he founded Dodgeball, one of the first location-based mobile social services (acquired by Google in 2005) and help to build early location-based games PacManhattan (2004) and ConQwest (2004). Dennis is also the Chairman of the Kingston Stockade Football Club, a semi-professional soccer team out of Hudson Valley, NY that competes in the 4th division of the US Soccer Pyramid.
He has been named one of Fortune's "40 Under 40" (2010, 2011), a member of Vanity Fair's "New Establishment" (2011, 2012) and has won the "Fast Money" bonus round on the TV game show Family Feud (2009). He is currently an Adjunct Professor at NYU's Interactive Telecommunications Program (ITP).
Dennis holds a Master's degree from New York University's Interactive Telecommunications Program and a Bachelor's degree from the Newhouse School at Syracuse University.