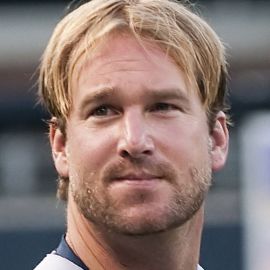 Derek Christopher Lowe is a former Major League Baseball pitcher. During his career, he played for the Seattle Mariners, Boston Red Sox, Los Angeles Dodgers, Atlanta Braves, Cleveland Indians, New York Yankees, and Texas Rangers.
Lowe threw a no-hitter for the Red Sox in 2002. In the 2004 post-season, he had a 3–0 win-loss record as he helped lead Boston to its first World Series championship in 86 years.
Lowe has advocated for various causes to fight cancer. Himself a survivor of squamous cell carcinoma, Lowe has worked with the Melanoma Foundation of New England, the National Council on Skin Cancer Prevention, and The Prostate Cancer Foundation.
Videos
---