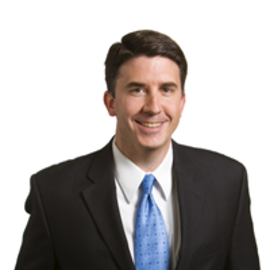 Derrick Morgan
Vice President, Domestic & Economic Policy.
Derrick D. Morgan leads one of the nation's most respected teams of public policy researchers and analysts as vice president for domestic and economic policy at The Heritage Foundation. Morgan directs all research on domestic issues, including the work of four major policy centers at Heritage: the Roe Institute for Economic Policy Studies, the DeVos Center for Religion and Civil Society, the Center for Health Policy Studies and the Center for Data Analysis. Morgan was promoted to the post in May 2012 after two years as chief of staff to Heritage President Edwin J. Feulner. He previously served in all three branches of the federal government. In the U.S. Senate, as a policy expert for the Republican Policy Committee, Morgan wrote influential analyses for senators and their staffs on domestic issues ranging from energy and the environment to labor and agriculture. He led a bicameral staff working group to defeat cap-and-trade legislation and support efforts to stop the Environmental Protection Agency from regulating greenhouse gas emissions. As part of a core group of leadership staffers, he helped to halt the so-called card-check bill, which would have made it easier for unions to organize by, in effect, denying employees the right to a secret ballot. Before going to Capitol Hill, Morgan worked for four years as staff secretary to Vice President Richard B. Cheney. His responsibilities in this senior position included ensuring the accuracy and thoroughness of the vice president's daily briefing book and accompanying him on domestic and international travel. He also represented the Office of the Vice President as legal counsel. Before entering public service, Morgan practiced law with Gibson, Dunn & Crutcher, LLP in Washington, D.C., and Dallas, Texas. He was law clerk to Sidney A. Fitzwater, now chief District Court judge in the Northern District of Texas, and also clerked in the U.S. Department of Justice's Office of Legal Policy. He worked on the campaigns of two well-known legislators from Texas, Sen. Phil Gramm and Rep. Sam Johnson, before studying law. Morgan received his law degree from the Georgetown University Law Center. He also holds a bachelor's degree in government and politics at the University of Texas at Dallas.
Videos
---
Related Speakers View all
---
Ray Walser, Ph.D.

Senior Policy Analyst.

Charles "Cully" Stimson

Chief of Staff and Senior Legal Fellow.

Jack Spencer

Senior Research Fellow, Nuclear Energy Policy.

James Sherk

Senior Policy Analyst in Labor Economics.

Derek Scissors, Ph.D.

Senior Research Fellow.

Brett D. Schaefer

Jay Kingham Fellow in International Regulatory Affairs.

Paul Rosenzweig

Paul Rosenzweig, who helped craft policy and strateg...

James M. Roberts

Research Fellow For Economic Freedom and Growth.

James Phillips

Senior Research Fellow for Middle Eastern Affairs.

David B. Muhlhausen, Ph.D.

Research Fellow in Empirical Policy Analysis.

Robert E. Moffit, Ph.D.

Robert E. Moffit, a seasoned veteran of more than th...

Ambassador Terry Miller

Director, Center for International Trade and Economi...

Ken McIntyre

Marilyn and Fred Guardabassi Fellow in Media and Pub...

Matt A. Mayer

Visiting Fellow.

Walter Lohman

Director, Asian Studies Center

Paul Larkin

Senior Legal Research Fellow

David W. Kreutzer, Ph.D.

Research Fellow in Energy Economics and Climate Change.

Patrick Louis Knudsen

Grover M. Hermann Senior Fellow in Federal Budgetary...

Bruce Klingner

Senior Research Fellow, Northeast Asia.

Daniel H. Johnson, Jr., M.D.

Daniel H. Johnson, Jr., M.D., is a practicing diagno...
More like Derrick