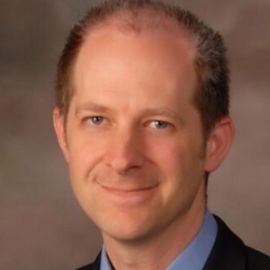 Dr. Devin Vodicka was hired as Superintendent of Schools for Vista Unified in July 2012.
Vista Unified School District has received numerous awards and recognition while Dr. Vodicka has been Superintendent, including the "Golden Bell" award from the California School Boards Association and acceptance into the prestigious League of Innovative Schools. Dr. Vodicka was one of 30 Superintendents from across the United States that participated in the Superintendents Technical Working Group in collaboration with the US Department of Education Office of Educational Technology and he was invited to the launch of the President's ConnectEd to the Future summit at the White House in November 2014. Vista Unified was selected as one of four featured districts across the country at the 2015 Digital Learning Day hosted by the Alliance for Excellent Education.
Dr. Vodicka was recognized as "Superintendent of the Year" for 2015 by Pepperdine University. He also received the California "Superintendent of the Year" award by the Association of California School Administrators in 2015 and the "Innovative Superintendent Award" from the Classroom of the Future Foundation in 2014.
His previous experience includes serving in numerous leadership positions in neighboring Carlsbad Unified, including Assistant Superintendent of Business Services, Director of Curriculum & Instruction, and Principal at elementary and middle schools. He was also the Special Projects Director.
During the time that Dr. Vodicka was in Carlsbad, all three of the sites where he served as an administrator earned the California Distinguished School Award. One of the schools was featured in the book "Sustaining Extraordinary Student Achievement" and was profiled in an early Education Trust report on high-performing/high-poverty schools. The middle school that he opened was identified as a "National School To Watch."
Prior to his administrative work he was a teacher for Los Angeles Unified School District at Glenwood Elementary where he taught in Spanish-language bilingual programs and Structured English Immersion settings.
Dr. Vodicka's education includes a doctorate in Organizational Leadership and a master's degree in Educational Leadership—both from Pepperdine University—and an undergraduate degree in History from UC Santa Cruz. He has served as an adjunct faculty member at Pepperdine in their doctoral program where he has taught courses on quantitative and qualitative data analysis.
Dr. Vodicka is an active participant in statewide technology projects such as the TICAL Leadership Cadre and the Association of California School Administrators "Technology Leadership Group." He has published numerous articles focusing on leadership, trust, and technology.
Dr. Vodicka is married to his high-school sweetheart and they have two children, a daughter that attends middle school and a son at an elementary school. He has been a resident in the Vista School District attendance area since 1999.
Videos
---