DeWayne Owens is the Founder and President of Maximum Motivation Training Systems. He is a Career Enhancement Specialist, Best-Selling Author, Trainer, Consultant and nationally sought-after Motivational Speaker. DeWayne works with organizations that want to enhance peak performance, positivity, and productivity among the employees in the work environment. He brings to the table of business over twenty years of professional experience in career development counseling and human services.
DeWayne's speaking programs focus on educating, informing, and equipping people with the tools, wisdom and motivation to maximize their productivity in the work place. He specializes in teaching winning principles and practical approaches to enhance professional and personal growth while effectively challenging people to think outside of the boxes they have been conditioned to think within. DeWayne is able to get people of the workforce to understand their own value and the incredible value that they bring to their company's success.
DeWayne Owens is the author of the highly-acclaimed book, How to Get Rich on PURPOSE: Secrets to Prosperity and Controlling Your Destiny. His book has gained international recognition and is currently being published and sold in countries outside of the United States which include Mexico, Russia, Korea, Thailand, India and Indonesia. He is also a contributing author to Awakening the Workplace, Volume 3.
DeWayne is a proud member of the National Speakers Association, the International Federation for Professional Speakers, and the American Society for Training & Development. He is the past-president of the Dallas/Ft. Worth Chapter of the National African American Speakers Association and the Whiterock Club of Toastmasters International. He has also been recognized by Marqui's Who's Who in America as one of America's New Millennium Leaders. He earned a Bachelor's Degree in Psychology and a double minor in Business Administration and Human Services from Troy State University.
What makes DeWayne Owens especially unique in the speaking industry is his passionate desire to help others discover their purpose in life and how their purpose applies to their careers. He understands and is the product of a life gone bad and turned around for good. DeWayne was once a victim of drug addiction. What started out as recreational usage during his freshmen year in college grew out to a full-blown addiction over the course of the next fifteen years.
When DeWayne finally found the courage to come out of his addiction, his life was totally turned around. He discovered he had God-given talents in the areas of public speaking and writing. He also discovered that he had a God-given calling in his life to empower others to discover their calling in life and how their calling relates to their professional careers. DeWayne went on to develop his speaking skills through Toastmasters International where he excelled both in speaking and in leadership. Over the years he utilized his talents in speaking and writing along with his background in psychology and as a career advisor to train others in career development and discovering their purpose for career enhancement.
DeWayne is an example of the American dream. He has successfully conquered the demons of his past and is living the career of his dreams. DeWayne knows that if he can overcome a life of chemical dependency and a critical period of being unemployed to go on to become a successful entrepreneur, then anyone has the potential to discover the career of their dreams whether it be in the workforce or becoming an entrepreneur.
Today, DeWayne spreads his messages nationally to workforces, corporations, associations, colleges, high schools, at-risk youth, prisons and churches. He has been called one of the countries best "Edu-tainers" on the speaking circuit, meaning he has the rare ability to deliver an entertaining message while educating the audience at the same time. His message has reached hundreds of thousands of people and he definitely wants to make sure that his message reaches you!
Videos
---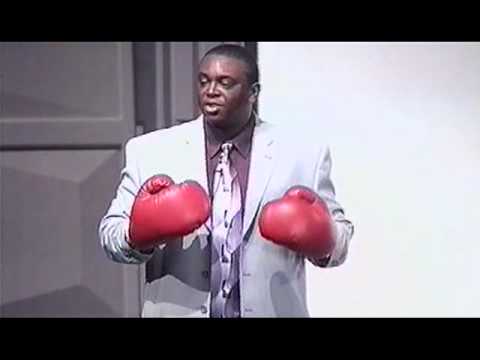 Related Speakers View all
---
Coach Ken Carter

Coach, Author, Educator & Inspiration for the Film "...

Larry Walker

Seasoned management consultant, Christian counselor,...

Alexander Muse

Exploring the intersection of retailing, technology ...

James Munton

Author/Deception Expert/Identity Theft Speaker

Garry Goff

Maturing Requires Fundamentals

Mak Man

Dynamic Motivational Speaker and Published Author . ...

Shannon Purtell-Lattimore

Energetic, Humorous, and Informative

Tonisha Pinckney

Empowerment Beyond Victimization - Author of I AM MO...

David Hira

2,300 direct report employees, former Corp. Exec and...

Ric Newell

I work with transportation companies who want to sho...

Mo Stegall

Global Brand Ambassador, Motivational Speaker, Bests...

Shawn Achor

Harvard Professor & Researcher; Positive Psychology ...

Bryan Dodge

Renowned Communication, Leadership & Performance Exp...

Joel Zeff

Stand-up Comedian, Author & Professional Speaker

Jason Young

Former Senior-Level Manager at Southwest Airlines & ...

Emmitt Smith

Leading Rusher in NFL History, Three-Time Super Bowl...

Vince Poscente

Former Olympic Speed Skier, Leadership and Sales Exp...

Dean Lindsay

Sales & Service Culture Consultant and Founder of Th...

Kirk Franklin

Businessman, America's Leading Gospel Singer & Motiv...

Ed Foreman

From a farm boy to a self-made millionaire by the ag...
More like DeWayne