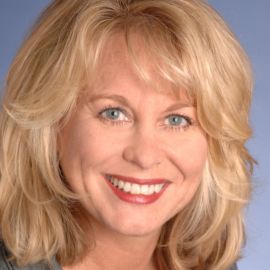 Diane Bryant was the chief operating officer of the Google Cloud Platform.
She previously worked in a variety of positions Intel. In her final role at Intel, she led the data center group. In this role, she helped the company to become a significant supplier of chips to corporate clients such as Amazon AWS when previously Intel had primarily sold chips directly to consumers. Before leading the data center group, Bryant was the chief information officer of Intel.
She serves as a member of the board of United Technologies and was named among Fortune's 50 Most Powerful Women in Business in 2015 and 2016. Also in 2016, World Affairs honored Bryant as a part of its Global Philanthropy Forum. Business Insider ranked Bryant #32 in their 2016 list of "Silicon Valley 100" and she was #6 in their 2018 list of the "most powerful female engineers".
She graduated from the University of California, Davis with a bachelor's degree in electrical engineering in 1985.
Videos
---