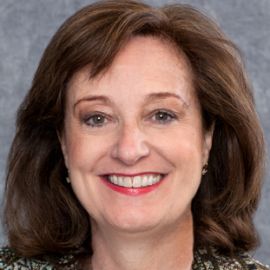 Diane Darling
Informative, motivational author and speaker who helps introverts (and other normal people) learn to network
Diane is the embodiment of contradictions:
An introvert who teaches networking skills (the people kind).

A small town girl from college towns in the Midwest and Colorado who has traveled to all seven continents and about 60 countries.

A college educated, published author in 7 languages who lived in the YWCA and she found herself deeply in debt after a business failure and family difficulties. Four years later she is happily a home owner!
In 2003 Diane realized she needed to make a difficult decision. Reluctant to declare bankruptcy but facing significant debt after a business failure significantly due to 9/11, she gave up her apartment.
In 2006 after some less-than-sane living situations, she quietly moved into the YWCA. She focused on paying off the debt and getting back on her feet.
"At the recent Intersection 2.0 Leadership gathering that I hosted, Diane Darling was a huge hit. She wove together elements of her personal story with principles of networking that were very practical and that resonated with the audience. Her presentations engendered lots of interesting discussion, and were among the highlights of the weekend." - Dr. Al Chase, Founder, White Rhino Partners
In July 2010 she purchased her first home!!! Yippie!!! There are two reasons she'll move again - she's wearing a toe tag or she meets an amazing guy! :-)
Diane hosted a "house blessing" on 10/10/10 and is slowly settling in. She welcomes your thoughts on what home means to you.
On March 6, 2009 she shared her story with the world. She knew it was going to be in the paper - she didn't know it was going to be on the front page!
She woke up that morning to learn she shared the front page of the Boston Globe with the President of the United States. He was above the fold, she was below sharing her story of resilience and challenges.
Videos
---
Speech Topics
---
Business Growth
Communication
Networking
Sales
Leadership
Productivity
Motivation
Related Speakers View all
---
Charlie Alejandro

Motivational Speaker, Writer, Actress & Radio Talk S...

Kristen Hagopian

Personal Finance Author, Popular Columnist, Consumer...

Jay Handler

Speaker, Radio Host & Author of "The 8 M's of Market...

Candace Reese

The CEO Pundit: Empowerment Speaker, Inspirational C...

Michelle Courtney Berry

NLP Master Coach & Practitioner for Health and Welln...

Pam Moore

CEO & Founder Marketing Nutz, Social Business Strate...

Tim Seitz

The World's Happiest Hypnotist

Melissa Pierce

Filmmaker, Life Coach, Innovator & Idea Pollinator

Lisa Van Allen

Executive Coach and Spiritual Director to Mission-Dr...

Deirdra Richardson

Speaker, Talk Show Host & Group Coach

Gail Worth

When voted chairperson of Harley-Davidson's managem...

Jon Acuff

Lead Pastor, Christian Speaker; New York Times Bests...

Andrea Raquel

Trained Broadcast Journalist / Marketing Pro & Exper...

David Nour

Social Networking Strategist

Jean Bailey Robor

Jean Bailey Robor, award-winning author and inspirat...

Jim Carroll

One of the World's Leading Global Futurists, Trends ...

Roberto Alas

Reaching and identifying the potential in every sing...

Nicholas de Wolff

Digital Media & Brand Strategy; Economic & Social Tr...

Gillian Muessig

Thought Leader in Global Entrepreneurship

Liz Nead

Executive Business & Life Coach
More like Diane