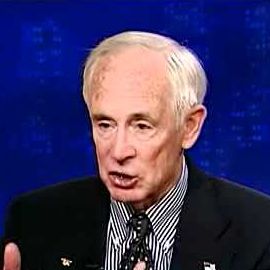 Dick Couch is an author, professor of ethics and former United States Navy SEAL.
Couch graduated in 1967 from the U.S. Naval Academy and served as a Surface Warfare Officer and a Special Warfare Officer. While a platoon leader with SEAL Team One in 1970, he led one of the only successful POW rescue operations of the Vietnam War. On release from active duty in 1972, he entered the Central Intelligence Agency, where he served as a Maritime Operations Case Officer. Couch retired from the Naval Reserve in 1997 with the rank of captain and has served as an advisor on military and tactical ethics for the component commands of the US Special Operations Command.
His books and articles have been featured nationwide in leading outlets such as the Wall Street Journal, the New York Times, the Washington Post, the Boston Globe, the Seattle Post-Intelligencer, the Christian Science Monitor, Variety magazine, Booklist, Kirkus, and the Library Journal. His co-authored novelization of Act of Valor, reached Number Four on the New York Times Best Seller List.
Couch enjoys a unique relationship with the US Special Operations Command and its subordinate Army, Navy, and Marine Corps component commands. They have allowed him special access for extended periods of time with their training and operational elements, and to tell their story in print. Couch has spent five of the last fifteen years embedded with these special operation components, at their domestic locations and their forward operating bases overseas.
Couch has served as an analyst for FOX TV, MSNBC TV, and ABC radio during periods of key combat operations in Afghanistan and Iraq. He has also been featured on National Public Radio, "The O'Reilly Factor," with Bill O'Reilly, "Hardball" with Chris Matthews, and was a guest on Brian Lamb's Q&A on C-SPAN. He has often traveled to the wartime theaters as an embed with American and allied Special Operations Forces.
He has lectured at the Air Force Academy, West Point, the Naval Academy, the Naval Special Warfare Center, the JFK Special Forces Center and School, the FBI Academy, the Naval Postgraduate School, The Joint Special Operations University, and The US Marine War College on issues of character development, ethics, moral battlefield conduct, and counterinsurgency. He recently completed a year-long assignment as an adjunct professor of ethics at the Naval Academy.
Couch lives with his wife Julia and their two dogs in central, Idaho. When at home, he teaches writing workshops for the College of Southern Idaho. And when writing, lecturing, teaching, and a heavy travel schedule permit, he enjoys hiking, fly fishing, and skiing.
Videos
---
Related Speakers View all
---
Jocko Willink

Retired Navy SEAL Officer & Author of "Extreme Owner...

Richard Marcinko

Retired Navy SEAL Commander, First Commanding Office...

Thomas L. Brown II

Retired United States Navy SEAL & The First Navy Off...

Jack Carr

Former Navy SEAL & Author; Known for "The Terminal L...

Brent Gleeson

CEO of TakingPoint Leadership, Navy SEAL Combat Vete...

Ed Hiner

Retired U.S. Navy SEAL, Best-Selling Author & Leader...

JP Dinnell

Decorated former Navy SEAL & Leadership Instructor w...

Dr. Connie Mariano

Former White House Physician; Rear Admiral of the U....

Jason Redman

US Navy SEAL (Retired) & NY Times Best Selling Author

Malcolm Nance

U.S. Intelligence Veteran, MSNBC Chief Terrorism Ana...

Mark Owen

Former Navy SEAL & Author of "No Easy Day: The First...

Rorke Denver

Navy SEAL Commander & Best-Selling Author

Rye Barcott

Co-Founder & CEO of With Honor, Veteran and Author o...

Edward C. Byers Jr.

Retired United States Navy SEAL

Linda L. Singh

Retired Major General of the Maryland Army National ...

Dan Crenshaw

Former Navy Seal, Conservative, Author & Congressman

Ty Smith

Retired Navy SEAL, CEO & Founder of Vigilance Risk S...

Rob Roy

Former Navy SEAL, Business Consultant, Leadership Ex...

Remi Adeleke

Former Navy Seal, Actor & Author of "Transformed: A ...

Tee Marie Hanible

Philanthropist, Entrepreneur & U.S. Marine
More like Dick