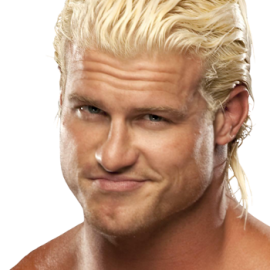 Nick Nemeth, best known by the ring name Dolph Ziggler, is an American professional wrestler signed to WWE.
Nemeth signed a development contract with WWE in 2004 and was sent to Ohio Valley Wrestling. He was brought up to the Raw brand in 2005 as Kerwin White's sidekick. However, he was sent back to OVW shortly afterwards, where he joined the Spirit Squad. They debuted on Raw in January 2006, and won the World Tag Team Championship once before returning to OVW that November.
In September 2007, Nemeth was assigned to Florida Championship Wrestling, where he formed a tag team with Brad Allen. The pair won the FCW Florida Tag Team Championship once, and Nemeth later won the championship for the second time with Gavin Spears as his partner.
He returned to Raw as Ziggler in September 2008, and was drafted to the SmackDown brand in April 2009. At the SmackDown tapings on July 28, Ziggler won the WWE Intercontinental Championship for the first time. He held the championship for five months, until January 2011. He was awarded, and lost, the World Heavyweight Championship on February 15, 2011. That March he returned to the Raw roster, and won the WWE United States Championship for the first time three months later. He won his second World Heavyweight Championship on April 8, 2013.