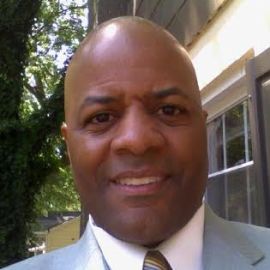 Dondi Burroughs
Health Educator, Suicide Prevention Author, & Law Enforcement Officer
Dondi Burroughs was born in Brooklyn, New York. He then relocated with his family to Connecticut. He has been a health educator over 20 years, working with at risk youth within his community. Dondi has also sat behind the desk as a teacher, teaching our youth. He reaches out to the community through his public TV show, "Teens Only." Dondi has written his first book on teen suicide, entitled A Vision. Dondi is currently a law enforcement officer, which has allowed him to reach out to both sides of his community through his unique perspective.
Related Speakers View all
---
Andrea Paquette

Mental Health Advocate, Founder & President of the S...

Kevin Hines

Brain Health Advocate & Storyteller

Lindsey Boggs

Mental Health & Suicide Prevention Advocate

Dennis Gillan

Mental Health Speaker & Suicide Prevention Advocate

Kevin Briggs

Golden Gate Guardian, International Crisis Managemen...

Evie West

Former L.A. Gang Member Turned Police Officer, Pro-L...

Michael Zibilich

Suicide Prevention Speaker

Susie Reynolds Reece

Author, Violence Prevention Strategist & Consultant,...

Tonisha Pinckney

Empowerment Beyond Victimization - Author of I AM MO...

Charles P. Smith

Veterans Advocate

Klas Bergling

Founder, Tim Bergling Foundation & Father of Avicii

Mark Henick

Internationally Recognized Mental Health Strategist,...

Zabby Kaplan

Suicide Crisis Counselor

Adam B. Hill

Pediatric Palliative Care Physician, Author & Mental...

Brandon Staglin

President, One Mind

Georges C. Benjamin, MD

Executive Director, American Public Health Association

Ben David

District Attorney

Reality Allah

Outreach Worker at READI Chicago

David Romano

Mental Health Activist

B Janet Hibbs and Anthony Rostain

Experts on Student Mental Health, Family Relationshi...
More like Dondi