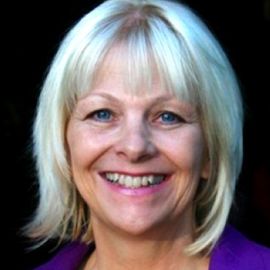 Donna Beegle
President of Communication Across Barriers Inc. & Author of "See Poverty, Be The Difference"
Donna M. Beegle, Ed.D. is an authentic voice who speaks, writes and trains across the nation to break the iron cage of poverty. Donna is the author of "See Poverty, Be The Difference," and "An Action Approach to Educating Students Who Live in the Crisis of Poverty." Donna brings unique insights from having grown up in generational poverty in America and of studying poverty for more than 20 years. Donna's inspiring story and work have been featured in newspapers around the nation, on local TV and on National programs such as PBS. Her family and her work on breaking poverty barriers will be being featured in an upcoming PBS documentary titled: Invisible Nation. Donna was also a guest speaker this year on CNN's "The Other America" segment.
For 20 years, Donna has worked with educators, justice professionals, health care providers, social service agencies, and other organizations across the nation who want to make a difference for those living in the crisis of poverty. Donna was selected 2008 National Speaker of the Year by the New Mexico State Bar Foundation. In 2010, Portland State University's School of Social Work dedicated the Donna M. Beegle Community Classrooms in her honor. In 2011, Donna received the 2011 Oregon award for excellence in ethical business practice. Donna's response was, "I am proud to live in a state where fighting poverty is the ethical thing to do."
Donna is the only member of her family who has not been incarcerated. After growing up in generational migrant labor poverty, leaving school for marriage at 15, having two children and continuing to cope with poverty, she found herself at 25, with no husband, little education, and no job skills. What followed were: self-confidence, a G.E.D., an A.A. in Journalism, a B.A. (with honors) in Communications, a Master's Degree in Communication with a minor in Gender Studies (with honors), and completion of a Doctorate Degree.
Donna is president of Communication Across Barriers, a consulting firm devoted to improving communication and relationships across poverty barriers. Donna is also founder of The Poverty Bridge Project, which provides direct opportunities for people living in the crisis of poverty.
Books
---