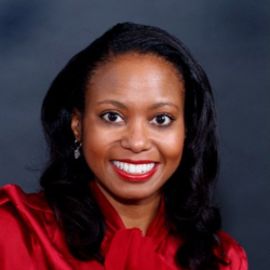 Donna Cryer has channeled her personal experience as an IBD and liver transplant patient into a distinguished career in professional advocacy spanning two decades. She was the first patient to lead the American Liver Foundation in its thirty-six year history, serving as Chair of the Board before stepping in as interim CEO.
For almost a decade previously, Ms. Cryer, founded and led CryerHealth, LLC, providing strategic counsel to top biopharmaceutical companies, patient advocacy organizations, and emerging technology firms on patient engagement in health information technology, drug discovery, and clinical decision-making.
Her e-health experience includes participating in the launch of the Office of National Coordinator for HIT (ONC) consumer engagement campaign and serving on the ONC technical expert panel on patient-generated health data. She has participated as a member of the White House e-health equity taskforce and the judging panel on the White House design challenge on innovating the electronic patient medical record. Her blog, DCpatient – An Impatient Patient's Perspective from Washington, DC, and twitter feed @DCpatient are listed as top resources for insights into emerging e-patients and patient advocates.
Ms. Cryer is a patient representative to the U.S. Food and Drug Administration, a merit reviewer for the Patient Centered Outcomes Research Institute (PCORI), and a member of Stakeholder Advisory Group to the NIH Learning Health System Research Collaboratory. Additionally, she is on the Board of the Personalized Medicine Coalition, a member of the Patient and Consumer Advisory Council for the Center for Medical Technology Policy, and Treasurer of HarborPath, a patient assistance program for those living with HIV/AIDS and HCV.
Ms. Cryer received an undergraduate degree from Harvard/Radcliffe Colleges and received a Juris Doctorate from the Georgetown University Law Center.
Videos
---
Related Speakers View all
---
Dr. Thomas Lee

Chief Medical Officer at Press Ganey

Richard Knight

President of the American Association of Kidney Pati...

Adewale Troutman, MD, MPH, MA, CPH

President, American Public Health Association (APHA)...

Lori Hartwell

Author, Advocate, Founder of The Renal Support Netwo...

Risa Simon

Motivational Speaker, Patient Advocate, Author & Kid...

Paul Conway

Chair of Policy & Global Affairs & Former President ...

Tamika Felder

Author, Women's Health Advocate, Cervical Cancer Sur...

Shereef Elnahal

President and CEO, University Hospital

David W. Johnson

Healthcare Thought Leader, Author & CEO of 4sight He...

Aaron Horowitz

Co-Founder & CEO of Sproutel

Rana Awdish

Critical Care Physician, Patient Advocate & Author o...

Jerome M. Adams

20th U.S. Surgeon General & Vice Admiral of the U.S....

Efrem Castillo

Chief Medical Officer of United Healthcare Medicare ...

Susan Silbermann

Global President & General Manager of Vaccines at Pf...

Jonathan Goldfinger

Pediatrician; Member of California Surgeon General A...

Robin Berzin

Founder & CEO of Parsley Health

Larry Komer, MD

Peak Performance Institute, Healthcare Innovation Ex...

John Mattison

Chief Medical Information Officer & Assistant Medica...

Jason Goldwater

Senior Director at CedarBridge Group

Dr. Lloyd Minor

Scientist, Surgeon & Academic Leader; Dean of the St...
More like Donna