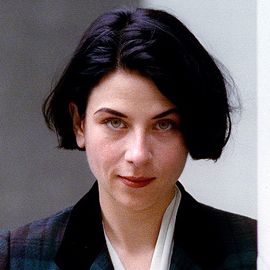 Donna Tartt
Writer and Author of the Novels "The Secret History," "The Little Friend" and "The Goldfinch"
Donna Tartt is an American writer and author of the novels "The Secret History," "The Little Friend" and "The Goldfinch." Tartt won the WH Smith Literary Award for "The Little Friend" in 2003 and in 2014 her novel "The Goldfinch" was awarded the 2014 Pulitzer Prize for fiction.
Tartt was born in Greenwood, Mississippi, in the Mississippi Delta, and raised in the nearby town of Grenada.
At the University of Mississippi, her writing caught the attention of Willie Morris while she was a freshman. Following a recommendation from Morris, Barry Hannah, then an Ole Miss Writer-in-Residence, admitted 18-year-old Tartt into his graduate short story course. "She was deeply literary," says Hannah. "Just a rare genius, really. A literary star."
Following the suggestion of Morris and others, she transferred to Bennington College in 1982, where she was friends with fellow students Bret Easton Ellis, Jill Eisenstadt and Jonathan Lethem, and studying classics with Claude Fredericks.
Tartt began writing her first novel, originally titled "The God of Illusions," later published as "The Secret History," during her second year at Bennington. After Ellis recommended her work to literary agent Amanda Urban, "The Secret History" was published in 1992, and sold out its original print-run of 75,000 copies, becoming a bestseller. It has been translated into 24 languages.
"The Little Friend," Tartt's second novel, was published in October 2002. It is a mystery centered on a young girl living in the American South in the late 20th century. Her implicit anxieties about the long-unexplained death of her brother and the dynamics of her extended family are a strong focus, as are the contrasting lifestyles and customs of small-town Southerners.
Donna Tartt's long-awaited third novel was published in October 22, 2013 and went on to become a Number One New York Times Best Seller and winner of the 2014 Pulitzer Prize for Fiction.
A number of major recurring literary themes occur in Donna Tartt's novels. These include the themes of social class and social stratification, as well as guilt and aesthetic beauty. These themes are both present as important aspects of "The Secret History" and "The Goldfinch."
Donna Tartt is not available for speaking engagements.
Related Speakers View all
---
Gillian Flynn

Author and Former TV Critic for Entertainment Weekly...

Heidi Ferrer

Screenwriter and Founder/CEO of GirltoMom.com

Joyce Maynard

New York Times Best-Selling Author, Journalist, and ...

Anna Holmes

Founder and Editor of Online Women's Magazine, Jezeb...

Ryan Murphy

Writer, Producer

Lois Lowry

Newbery Medal-Winning Author of "Number the Stars" a...

Steven Fischer

Two-Time Emmy Nominated Independent Filmmaker who Sp...

Rachel Fine

Howard Stern Show / Watch Rachel on Howard Stern's "...

Simon Lovell

English Comedy Magician, Card Shark Actor and Con Man

Sharon Creech

Sharon Creech is an American writer of children's no...

Christopher M. Schroeder

Internet/Media CEO; Venture Investor; Writer on Star...

Lucy Alibar

The movie that Alibar cowrote, Beasts of the Souther...

Lena Dunham

Filmmaker and Actress known for "Tiny Furniture" & H...

Terence Winter

Emmy Award-Winning Writer, "Boardwalk Empire," "The ...

Patricia Resnick

Writer, producer, director

Jennie Snyder Urman

Television Producer known for "Jane the Virgin"

Bill Prady

Co-Creator and Executive Producer of The Big Bang Th...

Elizabeth Wellington

Elizabeth Wellington has been The Inquirer's fashion...

Julian Baggini

Julian Baggini is the author of several books about ...

Robin Quivers

Radio Personality, Author and Actress; News Anchor a...
More like Donna