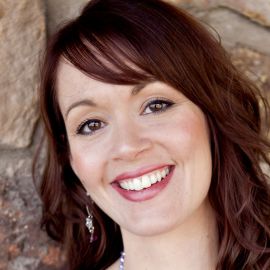 Doris Rivera-Black is an award winning activist and survivor of sexual assault and domestic violence who has chosen to take her tragic experience to help others. Rivera-Black had been a Deputy Sheriff with the El Paso County Sheriff's Office for approximately two years when victimized by her estranged husband.
She has a total of 10 years of broad law enforcement experience from serving in a jail, patrol, parole and instructing at a law enforcement training academy.Doris has ten years of prior law enforcement experience from serving in a jail, patrol, parole and instructing at a law enforcement training academy.
After her experiences, she made it her personal mission to help educate the community on the issues of sexual assault & domestic violence, help advocate for victims and bring hope and healing to others. Her journey on speaking on these issues began when she appeared on the Oprah Winfrey Show to share her story in 2007. Doris has since founded NEVER a Victim, a program where women are taught situational awareness, Domestic Violence/Sexual Assault awareness and avoidance paired with simple self-defense techniques. She also co-founded All Hope Restored, a faith-based domestic violence support group. Rivera-Black is also a National Survivor Impact Consultant with the Dept. of Justice, Office for Victims of Crime.
Rivera-Black is an avid public speaker who, because her impactful story of being an overcomer, has been often sought out by numerous media outlets such as Focus on the Family Radio Broadcast, and several organizations to include non-profits, for-profits and faith-based communities. Rivera-Black is the author of "Clothed in Strength," where she shares her story of experiences and how she overcame.
Speech Topics
---
My Personal Journey
I share my personal struggles of being kidnapped at gunpoint and sexually assaulted by my estranged husband while I was a law enforcement officer. While this was a horrific event, I share how God saved me; how I overcame the aftermath; and how I not only survived, but thrived and how God can do this in your lives as well.
Domestic Violence Dynamics
In this presentation, participants will learn the dynamics of this issue that plagues our world and learn answers to all of the tough questions of "Why didn't he or she didn't just leave?" or "How could they have allowed this to happen to them?" Participants will learn how they can make a difference and help a friend in trouble.
In addition, the audience will learn what a healthy relationship is vs. an unhealthy one.
Sexual Assault Awareness
Sexual assault can happen to anyone. What are the misconceptions on this issue and how can we work together in creating a community where proactive measures are taken while supporting survivors of sex assault? How can we minimize victim blaming? In this presentation, participants will learn how.
Hope and Healing
Going through life's mishaps and traumatic events can leave you feeling hopeless. You may be left feeling you are destined for heartache. Participants will learn how to attack those lies and share how through Christ, forgiveness, release of anger and bitterness is possible, and how they too can fully heal.
Embracing the Woman Behind the Badge (or) Uniform
This presentation is ideal for law enforcement agencies or military installations. As women in uniform, we are often falsely taught we must be "tougher" than the men in order to make it in law enforcement or in the military. In reality, men and women have unique strengths and weakness that can be combined to foster a healthier environment and response to community.
Law Enforcement Response to Victims of Domestic Violence & Sexual Assault
How can you, as an officer, respond to a victim in a domestic violence or sex assault case? While the initial response is officer safety and safety of others, interviewing the victim can be another challenge. Law enforcement officers will learn tips on how you they can approach victims in a way they may open up during such a difficult time and help empower them to not continue to be victims.
Related Speakers View all
---
Mariska Hargitay

Emmy Award-winning Actress & Philanthropist; Known f...

Patricia Cumbie

Sexual Assault Survivor, Belly Dancer & Author

Amanda Nguyen

Founder of Rise & Author of the Sexual Assault Survi...

Andrea Pino & Annie Clark

Founders, End Rape on Campus

Jenny Lynn Anderson

Corporate Journalist, Sexual Assault Survivor & Auth...

Rose McGowan

Writer, Actor, Director, Entrepreneur and Whistle-Bl...

Aly Raisman

Olympic Gymnast, Gold Medalist, Captain of the "Fier...

Shari Karney

Civil Rights Attorney, Activist, Survivor, Author On...

Gabrielle Union

Actress, Voice Artist, Activist, Author

Ellen DeGeneres

Award-Winning Comedian, TV Host, Actress & LGBTQ Act...

Erika Gilchrist

Domestic Abuse Survivor

Rabiaa El Garani

Human Rights Protector

Brittany Piper

Sexual Assault Survivor, Educator & Wellness Coach

Fatima Goss Graves

President & CEO of the National Women's Law Center; ...

Bernice Yeung

Pulitzer Prize-Nominated Author of "In A Day's Work:...

Sparkle

Platinum Singer & Songwriter; Featured in Lifetime's...

Wendy L. Patrick

Prosecutor, Media Commentator & Behavioral Analyst

MILCK

Victim's Rights Advocate & Singer/Songwriter Behind ...

Adama Iwu

Senior Director, Government Relations, Visa, co-foun...

Diane Rosenfeld

Law Professor & Director of the Gender Violence Prog...
More like Doris