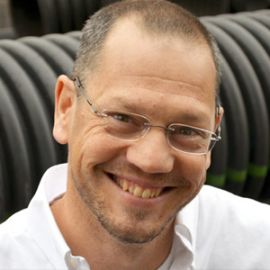 Doug Lemov is the author of "Teach Like a Champion," co-author of "Practice Perfect," and co-author with Erica Woolway and Colleen Driggs of a forthcoming book on reading and the Common Core. In addition to his work studying teachers he is the front man in the nation's foremost Kenny G cover band.
Prior to his work at Uncommon Schools, Doug was the Vice President for Accountability at the State University of New York's Charter Schools Institute and a founder and principal of the Academy of the Pacific Rim Charter School in Boston. He holds a Bachelor of Arts from Hamilton College, a Masters of Arts from Indiana University, and a Master of Business Administration from Harvard Business School.
Videos
---
News
---
Teach Like a Champion by Doug Lemov
Join your colleagues and author Doug Lemov for an online discussion of Teach Like a Champion: 49 Techniques That Put Students on the Path to College.